James Webb Space Telescope
From Green Policy
<addthis />

August 2022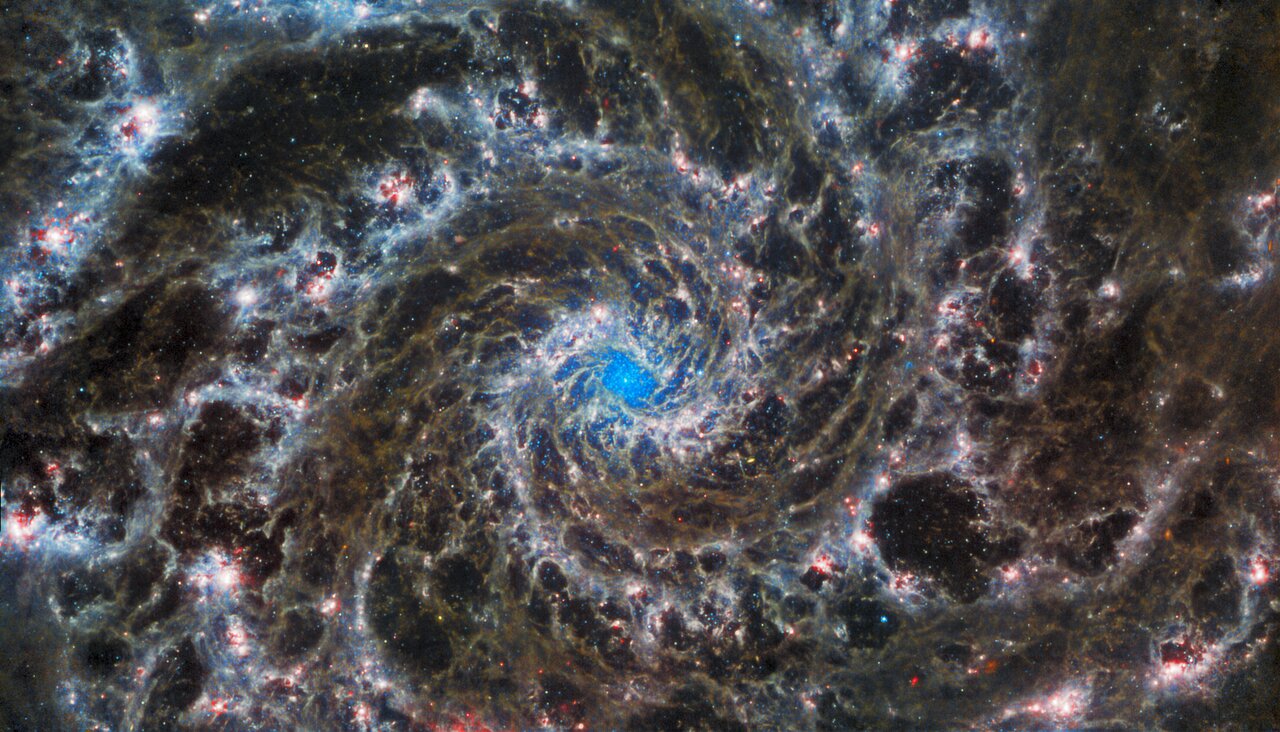 ○ ○ ○ ○ ○ ○ ○ ○ ○ ○ ○ ○ ○ ○ ○ ○ ○ ○ ○ ○ ○ ○ ○ ○ ○ ○ ○ ○ ○ ○ ○ ○ ○ ○ ○ ○ ○ ○ ○ ○ ○ ○ ○ ○ ○ ○ ○ ○ ○ ○ ○ ○ ○ ○ ○ ○ ○ ○ ○ ○ ○ ○ ○ ○

○ ○ ○ ○ ○ ○

July 2022

Webb 1 #JWST
The first Webb telescope image revealed by #NASA
We're looking back in time some 13 billion light years ago
Now comes a mind bending science adventure. What a ride it'll be...

○ ○ ○ ○ ○ ○

June 2022
You have a date with the Webb !
On July 12, the first full color images and data from the world's most powerful observatory will be revealed:

It's time to #UnfoldTheUniverse

○ ○ ○ ○ ○ ○

May 2022

Checking and calibrating
Checking and calibrating...
More checking and calibrating ......

Where's Webb?

○ ○ ○ ○ ○ ○

April 2022

○ ○ ○ ○ ○ ○ ○ ○ ○

March 16, 2022
"Absolutely phenomenal"
Ready for Webb's View of the Universe?

Webb Space Telescope Reaches Destination a Million Miles From Earth – Achieves "Halo" Orbit Around L2
January 24, 2022, just after 11a.m. PT/2 p.m. ET, Webb reached its final destination.
NASA engineers powered Webb's thrusters for nearly five minutes to perfect the probe's positioning.
"Webb, welcome home!" NASA Administrator Bill Nelson said in an official NASA statement. "Congratulations to the team for all of their hard work ensuring Webb's safe arrival at L2 today. We're one step closer to uncovering the mysteries of the universe.

○ ○ ○ ○ ○ ○

January 9, 2022
NASA - ESA have completed deployment of the Webb space telescope
A 'Last Look at the James Webb Space Telescope #JWST
On the Way to Fulfill Its/Our #UnfoldTheUniverse Mission
"Science that is considered transformational — that will change our view of the universe"

"The launch of the Webb Space Telescope is a pivotal moment -- this is just the beginning for the Webb mission," said Gregory L. Robinson, Webb's program director at NASA Headquarters.
"Now we will watch Webb's highly anticipated and critical 29 days on the edge. When the spacecraft unfurls in space, Webb will undergo the most difficult and complex deployment sequence ever attempted in space. Once commissioning is complete, we will see awe-inspiring images that will capture our imagination."
James Webb Successfully Launches
How the James Webb Telescope Will See Back in Time
Why will it take six months to see JWST's first science images?

The James Webb Telescope, #JWST, is more specialised than the Hubble Space Telescope.
The Webb captures the infrared part of the spectrum, the light that human eyes cannot see...
The #JWST is designed to go, and take our vision, far beyond what the Hubble telescope can do...
December 25, 2021: Hubble's successor
The James Webb Space Telescope launches !
James Webb Space Telescope

2016
Web construction completed
2015
Preflight model at SXSW in TX