Climate News
From Green Policy
(Difference between revisions)
Line 104:
Line 104:
 
 
 
 
−

'''Movers and shakers in the world of capital are shifting investment'''

+

'''Movers and shakers in the world of capital are shifting '''

 
 
−

'''More are disinvesting in short-term high risks'''

+

'''More are disinvesting in short-term high '''

 
 
 

'''Climate impacts are factoring in to strategies'''

 

'''Climate impacts are factoring in to strategies'''
---
Revision as of 10:00, 24 January 2020

Climate News Now
Time to act to make a difference
Look at how thin our atmosphere is
A Global Challenge
If we don't win very quickly on climate change, then we will never win. That's the core truth about global warming. It's what makes it different from every other problem our political systems have faced. -- Bill McKibben

We have to identify the problem, then act in many ways to solve the problem. Global warming is the threat of our times." -- Jerry Brown, December 2019
Who is Mick Mulvaney and why is the U.S. retreating from confronting the #ClimateCrisis

Donald Trump has called global warming a "hoax" on multiple occasions ---

The direction of the presidency of Donald Trump is announced by the U.S. President's budget director and chief of staff, Mick Mulvaney:
"Regarding the question as to climate change, I think the President was fairly straightforward — We're not spending money on that anymore; we consider that to be a waste of your money to go out and do that." (March 2017)

NOAA chief: I've never briefed Trump on climate
The head of the government agency that monitors climate change says that in nearly two years he has never discussed the issue with US President Donald Trump.

Acting National Oceanic and Atmospheric Administration (NOAA) chief Adm. Timothy Gallaudet said in a press conference at a scientific meeting this week, "I personally have not briefed the president on climate change."
Obama's science adviser, John Holdren, estimates that over eight years he briefed the president about climate change more than 50 times.
Trump has dismissed his administration's warnings about the impact of climate change, including a recent government forecast that it could lead to economic losses of hundreds of billions of dollars a year by the end of the century.
"There is no sign that President Trump is interested in input from anybody on the scientific facts around climate change," said Holdren, now a professor of environmental policy at Harvard. "And his uninformed rejection of those facts — reflected in his administration's misguided policies on coal, offshore drilling, automotive fuel economy, clean-energy R&D, the Paris Agreement, and assistance to developing countries on climate-change mitigation and adaptation — is doing immense damage to the prospects for averting a wholly unmanageable degree of global climate change."
The White House Office of Science and Technology and Policy hasn't been briefing the president because it is waiting for its director to be confirmed by the Senate...
NOAA's Gallaudet acknowledged the lack of presidential briefings during a meeting this week of the American Geophysical Union (AGU). "Climate change is real, and we are already suffering the serious consequences. Humans are the dominant cause and if we don't take urgent action it will only get worse."
That's a conclusion based on real scientific data," said Chris McEntee, chief executive officer of the 100-year-old scientific society. "The president of the United States has access to some of the best scientific data and the brightest scientific minds in the world — in his own agencies and through reports like the recent National Climate Assessment. It is critical that he access that expertise and data to avoid further risk to the health and safety of the American public."
Pennsylvania State University scientist Richard Alley, a Republican most of his life, said: "Many scientists — dedicated, nonpartisan, knowledgeable — would happily provide administration officials with briefings or background information. The science is solid, and the full scholarship shows that making efficient use of our scientific knowledge will help the economy as well as the environment."

2020: Looking Out at the New Year

Hottest Decade on Record

(Via International wire services reporting)
The decade that just ended was by far the hottest ever measured on Earth, capped off by the second-warmest year on record, two US agencies NASA and NOAA reported. And scientists said they see no end to the way man-made climate change keeps shattering records.
"If you think you've heard this story before, you haven't seen anything yet," Gavin Schmidt, director of NASA's Goddard Institute for Space Studies, said at the close of a decade plagued by raging wildfires, melting ice and extreme weather that researchers have repeatedly tied to human activity.
Schmidt said Earth as a whole is probably the hottest it has been during the Holocene — the past 11,500 years or so — meaning this could be the warmest period since the dawn of civilization. But scientists' estimates of ancient global temperatures, based on tree rings, ice cores and other telltale signs, are not precise enough to say that with certainty.
The 2010s averaged 58.4 degrees Fahrenheit (14.7 degrees Celsius) worldwide, or 1.4 degrees (0.8 C) higher than the 20th century average and more than one-third of a degree (one-fifth of a degree C) warmer than the previous decade, which had been the hottest on record, according to the National Oceanic and Atmospheric Administration.
The decade had eight of the 10 hottest years on record. The only other years in the top 10 were 2005 and 1998.

····························

Movers and shakers in the world of capital are shifting investments
More are disinvesting in short-term high risk fossil fuels
Climate impacts are factoring in to strategies

From SJS / GreenPolicy360's siterunner:

U.S. CO2 Emissions Data/Graphs for 2019: Coal continues downward trend, Renewables continue up

····························

For Years he has claimed climate change and global warming are a 'Hoax'. Today he says 'no, it's a very serious subject', then he attacks the foundation law of environmental protection

National Environmental Policy Act

NEPA is often said to be the Magna Carta of the environmental movement...
····························

An Australian in the midst of the fires: Time to cast a harsh judgment and 'some blame' on 'the other side' reporting of climate denial

Murdoch Media -- Australia, U.K., U.S. & International 24/7/365, Concerted Campaign Against 'Greenies' Continues Day In, Day Out

Murdoch's News Corp
'Dangerous, misinformation'

····························

2019: GreenPolicy360 Featured Stories
····························

December 2019

Looking Back, Looking Forward
High points and low points from 2019
Katharine Hayhoe, PhD, of Texas Tech, looking beyond the U.S., is very encouraged by real-world, large-scale, system-wide actions that are being taken by countries around the world. For example:
Canada has a federal price on carbon and re-elected the party that introduced it (as compared to Australia where they were voted out and the carbon tax was flushed down the toilet).
The United Kingdom has (at least temporarily) imposed a moratorium on fracking.
Finland is phasing out coal and it will be banned by 2029.
Norway's sovereign wealth fund is divesting from companies dedicated to oil and gas exploration.
Ireland became the first country in the world to divest from fossil fuels entirely.
New Zealand has committed to being carbon neutral by 2050, and Scotland by 2045. Additionally, nearly 70% of Scotland's electricity is already green.

Hayhoe says she is encouraged by "the increasing awareness of the climate crisis and its coverage by the media," and she pointed to youth protests, major IPCC and National Climate Assessment reports...
Emissions Up, Heat Up
2019 --- After Years of Warning Reports --- and Years of Rejections of the Reports, the Science and Data
A Decade Comes to an End, 2020 Begins as the #ClimateCrisis Accelerates

The Production Gap report, which revealed that the world was planning to produce about 50% more fossil fuels in 2030 than would be consistent with limiting warming to 2 C, and 120% more than would be consistent with limiting warming to 1.5 C. Rather than reducing emissions as promised, the International Monetary Fund found countries have been stoking them by subsidizing fossil fuels to the tune of trillions of dollars a year.
Hard on the Production Gap report, a report by the World Meteorological Organization showed the concentration of climate-heating greenhouse gases had hit a new record high in 2018 with no sign of a slowdown.
This was followed by the U.N.'s Emissions Gap report, which warned that even if countries met all the pledges they had signed up to in 2015 (which is unlikely), we could expect a 3.2 C temperature rise by the end of the century. This would make much more of the world unlivable, with hotter, deadlier heatwaves, more frequent floods and droughts and lost harvests.
The year comes to an end amid extreme weather events, superstorms, heatwaves and wildfires...

·····································································

Bill McKibben at the Bioneers Conference
"This is the 30th birthday of Bioneers..." Bill talks of climate change.....
Video, Introduced by Kenny Ausubel of the Bioneers

·············································································

More Than Climate Plans Are Needed
Bill McKibben: Whoever gets the Dem nomination should hire whoever is writing @MikeBloomberg's climate plans.

Mike Bloomberg has a plan to clean up electricity and it doesn't need Congress
Bloomberg would supercharge the EPA to get rid of coal and block new natural gas
Via Vox / By David Roberts / December 17, 2019
·····························································

Russia's President Putin Talks Climate
·····························································

Climate Summit in Madrid ends without action agenda. More promises to act, few commitments

························································

The Science and Policy of Climate Action

Former California Governor Jerry Brown: "Scientists have to get the word to the politicians that the lifeblood of the future is new knowledge."

It's up to scientists like you... To educate... To cut through the fog of politics...
································································································

In Madrid, how did the first week of the 25th UN Climate Change Conference go?


UN: About the Conference, Things You Need to Know

··························

Europe's Green Deal Aims For 2050 'Climate-Neutral Continent' Target
In Madrid at the 25th Annual International Climate Conference

The European Commission has unveiled the three-decade roadmap towards a sustainable economy. The Green Deal aims to achieve EU's climate neutrality by mid-century and will cover all economic sectors, notably energy, agriculture, and transport.
"The European Green Deal is our new growth strategy," said the new Commission chief Ursula von der Leyen on December 11. The former defense minister of Germany has promised to present the first European Climate Law within 100 days.
By next summer, the EU Executive will launch a plan to increase EU's 2030 climate target from the current 40% to 50-55% in order to make possible the net-zero greenhouse gas emissions by 2050.
Among the actions to lead the global fight against climate change, the Commission proposes revisions on the renewable energy and energy efficiency directives. In this area, there is a particular focus on redesigning European buildings...

World leaders arrive at the 25th UN Climate Change Conference
#TiempoDeActuar! #TimeforAction !

"We inherited the planet from our parents, and we need to hand it over to future generations" - @KurtykaMichal formally opens the #ClimateChange gathering before handing over its Presidency to Carolina Schmidt @CarolaSchmidtZ.

Recently a majority of lawmakers in the European Parliament voted to declare "a climate and environmental emergency in Europe and globally." The European Parliament vote to declare a 'climate emergency' stands in stark contrast to the United States and its president.

Read about Fossil Fuels and Continuing Emissions Production
(CNN) It's a summit that could make or break the world's climate commitments.
Around 25,000 people from 200 countries are descending on Madrid this week to attend the COP25 climate change conference. They include dozens of heads of state and government, business leaders, scientists and, of course, activists -- including Swedish teenager Greta Thunberg.
United Nations Secretary General Antonio Guterres said Sunday that the summit marks the "point of no return" in humanity's fight against climate change.

·······················································
GreenPolicy360 Arctic Watch
What happens in the North doesn't stay in the North

The North Polar Region has warmed almost as much in the last decade as the whole of the Earth in the last 137 years, according to a new study.
The research paper claims the Arctic has warmed by 1.35°F (0.75°C) in 10 years, while Earth as a whole has warmed by around 1.44°F (0.8°C) since the start of the 1880s.
The new research paper, written by 15 international experts, predicts the effects of a 3.6°F (2°C) average global temperature rise – a milestone anticipated in the Paris Agreement.
'Many of the changes over the past decade are so dramatic they make you wonder what the next decade of warming will bring,' said lead author Eric Post, a UC Davis professor of climate change ecology.
'If we haven't already entered a new Arctic, we are certainly on the threshold.'

Science Advances: Arctic Warming Fast & Faster

····························

November 2019

Tipping Points: 'Too close for comfort'

Nine active tipping points:
Arctic sea ice; Greenland ice sheet; Boreal forests; Permafrost; Atlantic Meridional Overturning Circulation; Amazon rainforest; Warm-water corals; West Antarctic Ice Sheet; Parts of East Antarctica.

···············································

····································································

UK-US Trade Agreement after Brexit: Climate Action Provisions?
Check out what US trade reps state can't be added into any agreement (climate policy banned)

························································

Central Banks and IMF Plan Climate Impact Economic 'Stress Tests'
·········································································

···········································

Climate Action Now
"We have to start working beyond targets," New Zealand Prime Minister Jacinda Ardern tells Parliament. "We have to start working beyond aspiration. We have start moving beyond signs of hope and deliver signs of action. That is what this government is doing and proudly so."

With a goal of Net Zero Emissions
October 2019

Covering Climate Now
A global journalism initiative committed to bringing more and better coverage to the defining story of our time
More than 250 news outlets around the world have committed to Covering Climate Now. What is it? An initiative to provide focused coverage of the climate crisis in print, on air and online.

  ························

On Thin Ice
The Arctic has been warming twice as fast as the rest of the planet, with higher temperatures pushing sea ice into a loop of melting and thinning. Its extent is lower today than in the '80s and '90s in "every area, every month and every season", according to a recent IPCC report, which points out the plunging sea ice levels of September are probably unseen in at least 1,000 years. The same report points out that the Arctic's sea ice melt season has grown as ice melts earlier and waters freeze later in the year. "We'll have winter sea ice for a long time to come, but unless actions are quickly taken, the summer sea ice might be essentially gone only a few decades from now," says Dr. Mark Serreze, director of the National Snow and Ice Data Center (NSIDC).

·······················································

Soaking Up CO2: Don't Forget the Role of the Fungi

········································································

Slow Desertification, Buy Time to Fully Confront Global Warming

························································

Loss of Natural Vegetation Has Huge Impact on Climate

CO2 increases, observed to be correlated with more recent temperature trends according to NASA's OCO-2 satellite observations, are a result of trends in the loss of natural vegetation, respiration and ability to uptake carbon...
~
A new NASA study provides space-based evidence that Earth's tropical regions were the cause of the largest annual increases in atmospheric carbon dioxide concentration seen in at least 2,000 years.
In 2015 and 2016, OCO-2 recorded atmospheric carbon dioxide increases that were 50 percent larger than the average increase seen in recent years preceding these observations. These measurements are consistent with those made by the National Oceanic and Atmospheric Administration (NOAA). That increase was about 3 parts per million of carbon dioxide per year -- or 6.3 gigatons of carbon. In recent years, the average annual increase has been closer to 2 parts per million of carbon dioxide per year -- or 4 gigatons of carbon.
These record increases occurred even though emissions from human activities in 2015-16 are estimated to have remained roughly the same as they were prior to the El Nino, which is a cyclical warming pattern of ocean circulation in the central and eastern tropical Pacific Ocean that can affect weather worldwide.
In eastern and southeastern tropical South America, including the Amazon rainforest, severe drought spurred by El Nino made 2015 the driest year in the past 30 years. Temperatures also were higher than normal. These drier and hotter conditions stressed vegetation and reduced photosynthesis, meaning trees and plants absorbed less carbon from the atmosphere. The effect was to increase the net amount of carbon released into the atmosphere.

····························

"Managed Retreat"

Los Angeles Times: The Climate Crisis Is Here, What Are You Doing About It?

September 2019
Carbon Budgeting as Financial Planning Budgeting
As #PlanetCitizens w/ GreenPolicy360, we turn to our friends at #GlobalCitizen for a deep discussion of a heating Earth, CO2 and a ticking clock
SJS/GreenPolicy360 -- We/GreenPolicy360 recommend a new descriptor for carbon pricing -- Not a tax, let's call it... +EC... +Emissions Cost



One Year Later --- as Greta's Protest of One Grows Worldwide
One becomes many, a ripple becomes waves


Climate Week / Climate Strike

• https://twitter.com/hashtag/ClimateAction
• https://twitter.com/hashtag/ClimateStrikes
• https://twitter.com/hashtag/ClimateCrisis
• https://twitter.com/hashtag/FridaysForFuture
·······························································

Scott Sawyer Planet Citizen lays it out -- Confronting Climate Change
Go Scott go! Climate Week is happening!!

············································

Climate Change Solutions: the Fight for Earth
• https://time.com/climate-change-solutions/
Dr. Marvel: Beyond Hope Is Courage
Time to #ActonClimate, Putting Science to Good Use

More from Dr. Kate Marvel

···························································································

"Clean Energy for America": Elizabeth Warren's Climate Plan
Warren Picks Up the Inslee Climate Plan
August 2019

Methane, a huge driver of climate change

Read More on Methane Production and the EPA
················································

Why the Democratic National Committee Must Change the Rules and Hold a Climate Debate
By Naomi Klein

NYT / Bernie Sanders's 'Green New Deal': A $16 Trillion Climate Plan

Eight Dem Pres Candidates Prep for Climate Debate / Hosted by CNN, Sept. 4
Gov. Inslee Out, Calif Sen. Harris to Skip
Jay Inslee withdraws from presidential campaign, but promises to keep fighting climate change and the climate crisis

······························

Tree Mortality
The Oldest Baobabs Are Ending Their Time on Earth
·································································

Scientific American: 'Growing Number of Americans Are Alarmed about Global Warming'
The Jet Stream, the Gulf Stream, Greenland, Europe & Florida: All Connected

Climate change: how the jet stream is changing your weather
https://www.ft.com/content/591395fe-b761-11e9-96bd-8e884d3ea203

Northern Atlantic current is shifting course — with implications for crops and sea levels
A heatwave in Greenland is producing record highs across the ice sheet, including at East Grip, the second highest monitoring station. "If you start melting at the top of the ice sheet, we are going to lose [the] Greenland ice sheet long-term."
Via London's Financial Times

At the summit of the Greenland ice cap the temperature rarely rises above zero degrees centigrade — the elevation is 3,200m and the ice below is more than a mile thick.
But last Friday (Aug 2, 2019), as the sun beat down, a small weather station laden with sensors captured something highly unusual: the temperature crept past zero and up to 3.6C — the highest since records began three decades ago. As temperatures rose across the massive ice sheet, which blankets an area five times the size of Germany, around 60 per cent of the surface started to melt, one of the largest ever recorded.

Scientists know of only three prior occasions in the past 800 years when there has been melting at the very top of the Greenland ice cap, which is kept chilled by the large volume of ice beneath. But this seems to be getting more frequent — it is now the second time this decade it has happened.
"The last time we saw melting at the summit, in 2012, we thought it was the extreme of the extremes, and wouldn't happen again so quickly," says Konrad Steffen, a professor of climate and cryosphere at ETH Zurich, who operates a network of 18 monitoring stations across the ice sheet. "But now we are facing more of these extremes."
The immediate trigger for the heatwave was a shift in atmospheric currents high above the earth's surface: the North Atlantic Jet Stream... Scientists are racing to understand how this current of air is changing as the planet heats up...

As Gulf Stream cools and weakens, what's in store for Florida?
http://www.tampabay.com/environment/as-gulf-stream-cools-and-weakens-whats-in-store-for-florida-20190805

Melting ice caps in Greenland are disrupting this marine circulatory system, which has reached its weakest point in 1,600 years, recent studies show
Via the South Florida Sun Sentinel

Visible from the air as a ribbon of cobalt blue water a few miles off the coast, the Gulf Stream forms part of a clockwise system of currents that transports warm water from the tropics up the east coast and across the Atlantic to northwestern Europe. In the frigid climate near Greenland, the water cools, sinks and flows south again, rolling through the deep ocean toward the tropics.
A weaker Gulf Stream would mean higher sea levels for Florida's east coast. It could lead to colder winters in northern Europe (one reason many scientists prefer the term climate change to global warming). And it could mean that a lot of the heat that would have gone to Europe would stay along the U.S. east coast and in Florida.
"If you slow down the sinking of water in the North Atlantic, that means you have a pileup of waters along the eastern seaboard of the United States and the Gulf of Mexico," said Brenda Ekwurzel, director of climate science for the Union of Concerned Scientists, an environmental group. "That means that you have increased regional sea level rise just from that ocean circulation change. So that's not good for New York City, Norfolk or along Florida."
Unlike other climate change phenomena, such as sea level rise, the collapse of the current could happen suddenly if it reaches a tipping point.

·····················

July 2019

Read the Interview between Paul Hawken and the Bioneers

·······························································································

Climate Crisis, Atmospheric Disruption, the Global Horizon and 'Weight of the World'
Burdens of Being a Climate Scientist, Pressures of Everyday Work and Realizations

Green New Deal, Positions on the Issues, US 2020 Presidential Campaign
(as of July 2, 2019, updated weekly)

Comprehensive comparison on climate of U.S. Democratic Party 2020 presidential candidates on climate
GreenPolicy 360: Update: In the United States, as the world observes, a political crisis in in underway. The U.S. politics is roiled by dissension, anger, a president who is more than divisive with accusations and daily threats against people and countries.
Currently, in the U.S. Senate, the Republican party is wielding a majority vote as a result of an electoral system promolgated at the time of slavery as a compromise to bring into the federal union the slave-holding states of the South. The so-called 'red states' in today's U.S. politics the vestiges of the past have resulted in a Senate Majority leader from Kentucky, Sen. Mitch McConnell, who has hold the power in the Senate to allow or block any legislative initiative or legislative proposal. With the blocking mandate of Kentucky Senator Mitch McConnell, there is no chance of passage of climate legislation. The filibuster and arcane parliamentary rules, backed by U.S. Supreme Court enabled political financing by deep pocket donors, added on top of the Senate's composition determined with a Constitutional representation of two Senators per state no matter the population of the state, ensures that no significant change will occur for years to come. The disproportionate power of small population, rural U.S. states is a fact. Blocking of visionary and necessary change, blocking of the nation's and global security is a fact. The withdrawal of the U.S. from the international climate agreement leaves the United States as the only country in the world to reject the 2015 Paris climate accord.
The question becomes 'what's next?'
As Democratic party candidates campaign for president in the 2020 election, the Democratic party continues to look at possibilities for substantive change in the nation's direction, beginning with a forward-looking energy policy and #ClimateSolutions to realistically, immediately advance national and global security.
The coming storm that is expanding on the horizon -- climate disruption and all its consequences -- is more than real. Science can issue the warnings of a #ClimateCrisis. It is up to the political leadership to act.
A Climate Debate by Democratic Presidential Candidates? Then What? What's Next?
Let's take a look at what one commentator, David Roberts, says about questions to be asked:

According to most polling, Democrats' best hope in 2020 is a fairly narrow majority in the Senate. There is no chance of getting to 60 Senate votes on any Democratic bill. So as long as Mitch McConnell is willing to filibuster everything, no legislation, including climate legislation, can pass. If Democrats win a majority in the Senate, will you advocate for reforming or scrapping the filibuster?
In my experience, everyone, including candidates and average voters, is annoyed by this question. And it violates my premise above, since it's not directly under the president's power.
But I don't see any way around it. I don't see any point in talking about legislation of any kind as long as McConnell wields the filibuster. He will kill everything he has the ability to kill. He has made that very, very clear.
I would also accept, as a substitute here, any kind of democracy reform question — restoring voting rights, ending partisan gerrymandering, statehood for DC, what have you. I agree with South Bend mayor and candidate Pete Buttigieg: The system is so structurally stacked against progressives at this point that they have got to take the time to prioritize structural reform for once. Ambitious climate policy, or policy of any kind, has become prohibitively difficult.
Conservatives want to break Congress as a legislative body and simply use it to stack the federal bench with conservative judges. That's largely what they've done under Trump. Democrats have got to make the system work again before any of the other stuff they talk about is possible.

○
June 2019

As the US Democratic party holds its first 2020 presidential candidates debate in Miami...
Out of four hours of televised debate, how much time involved climate and/or 'existential questions'?

15 Minutes Among Twenty Candidates. Two Nights, Eight Minutes+Seven Minutes
The first climate question arrives more than 80 minutes into the Dem presidential debate on both nights

Photo via Vox
https://www.vox.com/platform/amp/policy-and-politics/2019/6/28/18906968/democratic-debate-2019-climate-change

Via the Washington Post / First Debate Night, Seven Minutes in Miami, Florida
"Tonight's debate made it crystal clear that the media and the political establishment are out of touch with our generation," said Varshini Prakash, executive director of the Sunrise Movement. "Our survival is worth more time than vague, irrelevant, and trivial questions posed 80 minutes into the debate to a few minor candidates."

GreenPolicy360: In 2016, during all the US presidential debates, a climate policy question was asked, what, once? Tonight (June 26th) the US Democratic Party starts their presidential campaign debate, in Miami, even as the current US pres denies the big picture, the climate/global/atmospheric threat, the existential challenges, the national/state and local #ClimateCrisis impacts.
For decades now the GreenPolicy team has warned of the gathering crisis and we have urged a New Vision, a strategic vision with New Definitions of National and Global Security. The time is now for the Democratic Party to step up and face the great challenge of our generation -- climate disruption, climate crisis.
In Florida, the consequences of sea level rise are vivid and VERY real.
Globally, this is an existantial crisis, climate disruption, that is, atmospheric disruption, what GreenPolicy360 calls the disruption of the "thin blue layer", earth's life protecting atmosphere.
Speaking of climate disruption, global security and protection/preservation of the atmosphere, watch this scientist talk of the clear and present dangers of nuclear war. We are "one mistake away" from nuclear war initiated by any of the nuclear weapons countries (the U.S., Russia, China, India, Pakistan, Israel, France, the U.K., North Korea) leading to regional impacts spreading to global winter and collapse of civilization.
We need New Definitions of National and Global Security and concerted action now to protect our common security and prevent the fast escalating threats to life as we know it.

Via the Tampa Bay Times / Florida could face $76 billion in climate change costs by 2040

• https://www.nytimes.com/2019/06/24/us/miami-democratic-debates.html
No question is of more critical importance to Florida's future, or to the Democrats' chance to take the state in next year's presidential election. It is so important that some activists had hoped that climate change would be the sole focus when 20 Democrats take the debate stage for the first time in this campaign on Wednesday and Thursday in downtown Miami.
Climate change is now among the top three 2020 election issues cited by Florida Democrats, according to a new statewide survey. Some 71 percent of Florida voters, including 85 percent of Democrats, support government action to address climate change, according to the survey by Climate Nexus in partnership with the Yale Program on Climate Change Communication and the George Mason University Center for Climate Change Communication, which polled 1,558 registered Florida voters online this month.

• https://www.cnn.com/2019/06/26/politics/democratic-presidential-debates-florida-climate-change/index.html
All of Miami Beach is low-lying, but parts are just a foot or two above sea level, making it prone to flooding during storms and extreme high tides, according to Miami Beach City Manager Jimmy Morales. Add the estimated 9 inches that sea levels have risen in the region in the past 100 years, and you have a recipe for costly flooding.
Then there is the problem of the very ground on which Miami Beach and much of South Florida sits. Made from the remnants of ancient coral reefs, the porous limestone beneath the region is not unlike Swiss cheese, with natural underground "pipes" that allow water to bubble up to the surface...

··················································································
BlueGreen Alliance Letter to U.S. House of Representatives in Support of H.R. 9, the Climate Action Now Act
The BlueGreen Alliance urged the U.S. House of Representatives to pass H.R. 9, the Climate Action Now Act
• https://www.bluegreenalliance.org/resources/bluegreen-alliance-letter-to-u-s-house-of-representatives-in-support-of-h-r-9-the-climate-action-now-act/
Labor, Environmental Leaders Release Historic "Solidarity for Climate Action" Platform
June 24, 2019 / Groups Say Platform Will Create Good-Paying Jobs, Address Income Inequality and the Climate Crisis
• https://www.bluegreenalliance.org/the-latest/labor-environmental-leaders-release-historic-solidarity-for-climate-action-platform/

··················································································

As the US President, Vice President and Republican party ranks deny climate science and the climate threat, the evidence and facts continue to 'pile on' -- national and global security is in critical peril:

Evidence, Facts, Science & Action
"Earth in Human Hands, Now Is the Time for Climate Action

GreenPolicy360 Like a Doctor Would Do, Monitor a Patient's 'Vital Signs'

Climate Change: NASA Asks the Question, How Do We Know about Climate Systems?
• https://climate.nasa.gov/evidence/

Trump Ends Clean Power Plan

• https://www.latimes.com/politics/la-na-pol-trump-epa-weaken-clean-power-20190619-story.html
• https://www.nytimes.com/2019/06/19/climate/epa-coal-emissions.html

Trump EPA finalizes rollback of key Obama climate rule that targeted coal plants
• https://www.washingtonpost.com/climate-environment/trump-epa-finalizes-rollback-of-key-obama-climate-rule-that-targeted-coal-plants/2019/06/19/b8ff1702-8eeb-11e9-8f69-a2795fca3343_story.html
The U.S. electricity sector needs to cut its emissions 74 percent over 2005 levels by 2030 to avoid hitting the 2-degree mark, according to the International Energy Agency.
Overall, the country must slash greenhouse gas emissions 48 percent by 2030, according to the International Energy Agency's Brent Wanner, with the deepest cuts coming from the power sector because cheap alternatives to coal are readily available.

Jason Bordoff, founding director of Columbia University's Center on Global Energy Policy, in an interview said that his group had found that more aggressive action by U.S. officials such as a nationwide carbon tax of $50 per ton could cut the country's greenhouse gas emissions by 40 percent over the next decade.
"Market forces don't do that by themselves," Bordoff said. "You need regulations."

A paper published this year by researchers at Harvard, Boston University and Syracuse University, as well as Resources for the Future, said that the agency's new rule might increase efficiency at individual coal plants, but then they might end up operating more frequently and for a longer time.
The researchers found that as many as 28 percent of the plants affected could actually produce higher overall emissions in 2030...
The Affordable Clean Energy (ACE) rule, the US Environmental Protection Agency's (EPA) proposed replacement of the Clean Power Plan (CPP), targets heat rate improvements (HRIs) at individual coal plants in the US. Due to greater plant efficiency, such HRIs could lead to increased generation and emissions, known as an emissions rebound effect... (the Trump EPA replacement, ACE) is expected to increase the number of operating coal plants and amount of coal-fired electricity generation...
(Associated Press) Obama EPA head Gina McCarthy said Trump officials had "made painfully clear that they are incapable of rising to the challenge and tackling this crisis. They have shown a callous disregard for EPA's mission, a pattern of climate science denial and an inexcusable indifference to the consequences of climate change."
Burning of fossil fuels for electricity, transportation and heat is the main human source of heat-trapping carbon emissions.
Trump has rejected scientific warnings on climate change, including a dire report this year from scientists at more than a dozen federal agencies noting that global warming from fossil fuels "presents growing challenges to human health and quality of life." Administration officials argue climate science is imperfect, and that it's not clear climate change would have as great an impact as forecast...
House Speaker Nancy Pelosi described the change as a "dirty power scam" and "a stunning giveaway to big polluters." She called climate change "the existential threat of our time" and said the administration was ignoring scientific studies and yielding to special interests.

·························································································

18 June 2019
Scientists' warning to humanity: microorganisms and climate change
• https://www.nature.com/articles/s41579-019-0222-5
In the Anthropocene, in which we now live, climate change is impacting most life on Earth. Microorganisms support the existence of all higher trophic life forms. To understand how humans and other life forms on Earth (including those we are yet to discover) can withstand anthropogenic climate change, it is vital to incorporate knowledge of the microbial 'unseen majority'. We must learn not just how microorganisms affect climate change (including production and consumption of greenhouse gases) but also how they will be affected by climate change and other human activities. This Consensus Statement documents the central role and global importance of microorganisms in climate change biology. It also puts humanity on notice that the impact of climate change will depend heavily on responses of microorganisms, which are essential for achieving an environmentally sustainable future.

GreenPolicy360: In our EOS website, we speak of the 'tiny little ones', the unseen species, the essential building blocks of life, of soil and water, the foundations of the food chain, the critical connecting tissue of the more 'iconic' larger species ... take a look at our associated www.tinybluegreen.com site and explore the rarely seen or considered ocean/sea life that is being impacted greatly by climate change.

································································································

Donald Trump tells the UK's Prince Charles that the US has 'clean climate'
President blames other countries for environmental crisis, in long talk with prince
• https://www.theguardian.com/us-news/2019/jun/05/donald-trump-tells-prince-charles-us-is-clean-on-climate-change

GreenPolicy360: As human-caused climate change threatens our future well-being, the US president dismantles climate science programs. Donald Trump speaks to the UK of the clean climate in the US, that is, environmental action and successes of those leaders proceeding him, even as the US president dismantle with an 'aggressive schedule' most every significant US environmental protection federal program. The Trump administration continues this record, and escalates the risks and damage by abandoning international climate and environmental agreements, attacking climate science and its warnings, and blocking nearly every move in Congress and the U.S. courts to advance environmental protection. We are left to wonder what he means by a "good climate, as opposed to a disaster".

Trump: "He (Prince Charles) is really into climate change and I think that's great. What he really wants and what he really feels warmly about is the future. He wants to make sure future generations have climate that is good climate, as opposed to a disaster, and I agree. Well, the United States right now has among the cleanest climates there are based on all statistics. And it's even getting better because I agree with that we want the best water, the cleanest water. It's crystal clean, has to be crystal clean clear."
Asked by Piers Morgan if he accepted the science on climate change, Trump said: "I believe there's a change in weather, and I think it changes both ways. Don't forget, it used to be called global warming, that wasn't working, then it was called climate change. Now it's actually called extreme weather, because with extreme weather you can't miss."
Note: An Associated Press analysis (June 18) of federal air data showed U.S. progress on cleaning the air may be stagnating after decades of improvement. Despite Trump's repeated false claims that America's air is the cleanest it's ever been, there were 15% more days with unhealthful air both last year and the year before than on average from 2013 through 2016, the four years when America had its fewest number of those days since at least 1980.

···················································································
84 Environmental Rules on the Way Out Under Trump
Via the NY Times / June 3, 2019

• https://www.nytimes.com/interactive/2019/climate/trump-environment-rollbacks.html
• https://twitter.com/nytclimate/status/1136094068914774016

·····················································································

Children and the Future: Rights to Health and Life

Constitutional youth climate lawsuit, Juliana v. United States, before the Ninth Circuit Court of Appeals in Portland, Oregon
Social Media Toolkit for #AllEyesOnJuliana

• https://www.nytimes.com/2019/06/04/climate/climate-lawsuit-juliana.html
• https://news.bloombergenvironment.com/environment-and-energy/kids-climate-claims-compelling-but-judges-question-courts-role
• https://insideclimatenews.org/news/04062019/children-climate-change-lawsuit-health-risk-juliana-case-appeals-court
• https://www.dailymail.co.uk/wires/ap/article-7101965/amp/Young-Americans-lawsuit-climate-change-faces-big-hurdle.html
··················································
·················


Trump administration escalates war on climate science
• https://www.nytimes.com/2019/05/27/us/politics/trump-climate-science.html

······························

Via Earth Institute / Columbia University
The Trump Administration is losing on climate in the courts. More than two and a half years into the Trump Administration, no climate change-related regulatory rollback brought before the courts has yet survived legal challenge. Nevertheless, climate change is one arena where the administration's rollbacks have been both visible and real. In total, the Sabin Center's U.S. Climate Deregulation Tracker identifies a total of 94 actions taken by the executive branch in 2017 and 2018 to undermine and reverse climate protections.

• https://blogs.ei.columbia.edu/2019/06/10/trump-climate-deregulation-tracker-2019/

············································································································

Jerry Brown launching a California-China climate change institute at UC Berkeley
https://www.sacbee.com/news/politics-government/capitol-alert/article231494868.html

···································································································

Via Vox / Jay Inslee is writing the climate plan the next president should adopt
Inslee's campaign is systematically translating the GND's lofty goals — to decarbonize the economy sector by sector, in a way that creates high-quality jobs and protects frontline communities — into policy proposals, focused on an immediate 10-year mobilization. This isn't just a campaign play, it's a document the next Democratic president is going to want in-hand when the time comes to get to work. (And if that president needs some kind of climate czar ...)
·····························································

Thought for the Day: A Man Named Grantham, Q & A, Beacon Hill, Boston
• https://www.nytimes.com/interactive/2019/04/11/magazine/climate-change-exxon-renewable-energy.html
Jeremy Grantham's fund is going long on lithium and copper, which he believes will form the vascular system of future renewable-powered supergrids. His confidence derives from an odd and specific conviction that "sooner or later, there will be a carbon tax," and much of the market capitalization of the leading oil and gas companies will be erased. "You have a certainty," he said. "It will happen. Or we'll be on our way to a failed civilization."
It took me a moment to process what this meant. Grantham was saying that a bet on a future carbon tax was a sure thing because the absence of a carbon tax meant civilizational catastrophe. If he were right, he could make billions. If he were wrong, it wouldn't matter, because the world would be on fire. "Perfectly fine logic," Grantham said, as the old radiators gurgled around him...
In the last few years, Grantham has committed all but 2 percent of his personal fortune to funding projects — energy storage, pesticides, lightweight cars — that might help save us in the event of two degrees of warming. In June 2018, he gave a keynote address at an investment conference in Chicago.
The two speeches before Grantham's were called "Take a Balanced Approach to Sourcing Cash Flows" and "Making Sense of the Multitude of Multifactor ETFs." Grantham called his speech "The Race of Our Lives."
"You could call this presentation the story of carbon dioxide and Homo sapiens," he began. Then he spoke for nearly an hour about glacial runoff, food scarcity and lithium batteries. He explained how a turbine's efficiency increased exponentially with the length of its blades. He said that offshore wind farms in the churning North Sea could soon provide the cheapest power on the planet. He rose to a techno-utopian pitch, speaking about our obligations to our grandchildren, decency over profit.
Even as he spoke lucidly about climate change, Grantham represented a tangled and confusing paradox. Perched as he was at the pinnacle of the market, he was developing an acute sense of the market's failure to address the problem that most obsessed him. Yet he continued to help oversee a $70 billion firm, which was the main source of his wealth.
If anyone was living inside the tortured contradictions between the market and the climate — between our modern economy and its ultimate external cost — Grantham, I thought, was the person.

······································································································

EU plans first satellite fleet to monitor CO2 in every country

OCO-3 News Coverage Should Have Been of a Globally Important Event
OCO-3 arrives at the International Space Station to begin its earth science-space mission. There's little to find in Media coverage on its real-world importance whether on Google News, Bing Search, Yahoo, Duck Duck Go, pick your international news sources...
Yet, in fact and substance, the science of OCO-3 is critically important. Earth Science. Measuring CO2. JPL-Caltech/NASA, scientific inquiry at its best. Essential data and baseline information critical for informed policy and decision-making (yet President Donald Trump tried to kill the launch of OCO-3 and related US FY2018 missions to measure and monitor CO2).
A global security story... National security... Existential threats ...

OCO-3 Arrives at the International Space Station
(Interview at JPL courtesy of the LA Times)
OCO-3 was built at the Jet Propulsion Laboratory in La Cañada Flintridge for less than $100 million, using parts left over from its predecessor, OCO-2. Once the carbon observatory gets to the ISS, a robotic arm will mount it on the underside of the space station so it can keep a close eye on the carbon dioxide in Earth's atmosphere.
That will help scientists answer questions about how and why levels of the greenhouse gas fluctuate over days, months and years.
"Our goal is to get really good data so we can make informed decisions about how to manage carbon and carbon emissions in the future," said Annmarie Eldering, the mission's project scientist at JPL.
Carbon dioxide makes up a tiny fraction of the molecules in our atmosphere — roughly 400 parts per million. But seemingly small changes in the amount of carbon dioxide in the atmosphere have an outsized effect on the planet's temperature.
"Carbon is really effective at trapping heat," Eldering said. "Even changing the ratio from 300 parts per million to 400 parts per million makes a big difference."
OCO-3 is so sensitive that it can detect changes as small as 1 part per million. So if CO2 levels go from 406 ppm one day to 407 ppm the next, the space-based observatory will record the increase.
···········································································

Climate Change News: Ireland Declares Climate Emergency

Via Climate Change News / Merkel pledges to make Germany carbon neutral by 2050
Addressing climate ministers from around the world at the Petersberg Climate Dialogue in Berlin on May 14, German Chancellor Angela Merkel signaled plans to increase Germany's climate response ambitions.
"It's about climate neutrality. This means that we should not ensure there are absolutely no CO2 emissions but that if there are still CO2 emissions, we must find alternative mechanisms to store this CO2 or offset it," Merkel said.
"I therefore propose that we have a discussion in the climate cabinet about how we could reach the goal of being CO2 neutral by 2050 and the discussion should not be about whether we can reach that goal but about how we will reach it."
A net-zero emissions strategy would bring Germany in line with eight EU member states calling on the bloc to strengthen its mid-century climate targets.

······················································································································

It's Way Overdue, It's Time for Action -- #ClimateCrisis #ClimateEmergency

The Climate Mobilization - https://www.theclimatemobilization.org
• https://www.theclimatemobilization.org/victory-plan
• https://www.theclimatemobilization.org/implementation-plans

The Climate Reality Project - https://www.climaterealityproject.org

The Action Network - https://actionnetwork.org
··············································

Via CNN / Presidential candidate O'Rourke releases plan to fight climate change with $5 trillion investment and net-zero emissions by 2050
• https://betoorourke.com/climate-change
• https://www.bloomberg.com/news/articles/2019-04-29/beto-orourke-climate-change-plan
O'Rourke's climate change plan would "set a first-ever, net-zero emissions by 2030 carbon budget for federal lands, stopping new fossil fuel leases, changing royalties to reflect climate costs, and accelerating renewables development and forestation."

A four-part framework for addressing climate change:
Start Cutting Pollution on Day One and Taking Executive Actions to Lead on Climate
Mobilize $5 Trillion for Climate Change with Investment in Infrastructure, Innovation, and Our People and Communities
Guarantee our Net-Zero Emissions Ambition by 2050
Defend our Communities That Are Preparing for and Fighting Against Extreme Weather
O'Rourke's website has the full rollout of the plan, which aims to re-enter the Paris agreement and seek a "more ambitious global plan for 2030 and beyond." It also brings up a $5 trillion figure, and hints at how he plans on paying for it:
The first bill he sends to Congress will launch a 10-year mobilization of $5 trillion directly leveraged by a fully paid-for $1.5 trillion investment — the world's largest-ever climate change investment in infrastructure, innovation, and in our people and communities.
The bill will be funded with the revenues generated by structural changes to the tax code that ensure corporations and the wealthiest among us pay their fair share and that we finally end the tens of billions of dollars of tax breaks currently given to fossil fuel companies.
O'Rourke's website goes on to say "we need a guarantee that we will, in fact, achieve net zero emissions by 2050 and get halfway there by 2030." The site notes these ambitions are in line with those of the Green New Deal.

····················································
London (CNN) What's low-tech, sustainable and possibly the most effective thing we can do to fight climate change? Planting trees. A trillion of them. Tom Crowther is a climate change ecologist at Swiss university ETH Zurich. Four years ago he found there are about 3 trillion trees already on earth -- much higher than NASA's previous estimate of 400 billion. Now, his team of researchers has calculated there is enough room on the planet for an additional 1.2 trillion -- and that planting them would have huge benefits in terms of absorbing atmospheric carbon dioxide, the main driver of climate change.
"The amount of carbon that we can restore if we plant 1.2 trillion trees, or at least allow those trees to grow, would be way higher than the next best climate change solution," Crowther told CNN.
Because his research is currently under review for publication in the journal Science, he says he can't share exact figures of how much extra CO2 could be stored by those trees. But he points to numbers from Project Drawdown -- a non-profit that ranks climate solutions by the amount of CO2 they could remove from the atmosphere. Its number one ranked solution -- managing the release of HFC greenhouse gases from fridges and air conditioners -- could reduce atmospheric CO2 by 90 billion tons. Crowther says planting 1.2 trillion trees would give a reduction "way above" that figure... #afforestation #reforestation #rewild

• https://www.independent.co.uk/news/world/asia/china-tree-plant-soldiers-reassign-climate-change-global-warming-deforestation-a8208836.html
• https://www.theguardian.com/commentisfree/2018/feb/13/worlds-lost-forests-returning-trees
• https://news.nationalgeographic.com/2016/07/india-plants-50-million-trees-uttar-pradesh-reforestation
• https://www.nationalforests.org/who-we-are/press-news/plant-50-million-trees
• https://www.greenbeltmovement.org
• https://www.nyrp.org/blog/nyc-just-planted-1-million-trees-heres-how-we-did-it
• https://www.arborday.org/enterprise/projects
• https://www.nature.org/en-us/get-involved/how-to-help/plant-a-billion
• https://twitter.com/PozProgress/status/1120331413428031488
···············································································

Ways to combat climate change according to young activists
1. Learn as much as you can about climate change
2. Understand the government's role in climate change
3. Make politicians listen

······························

Kerry, Moniz challenge Trump on Climate Change / Via the LA Times
Developing new international initiatives to hold politicians accountable for undermining the fight against climate...

························································································

House Democrats' New Climate Legislation Would Ensure U.S. Honors Paris Agreement Commitments
Climate Bill introduced by Speaker Pelosi, Select Committee on Climate Chair Castor, Democratic colleagues
Washington, D.C.
Members of the U.S. House of Representatives have introduced legislation this past week to keep the United States in the Paris Climate Agreement.
With an announced goal of honoring US commitments to tackle climate change alongside the other nearly 200 nations that signed the agreement, Democratic leadership is moving from President Trump's previously announcement of his intention to withdraw the U.S. from the Paris Agreement.
The House legislation is sponsored by Speaker Nancy Pelosi (D-CA), House Select Committee on the Climate Crisis Chairwoman Kathy Castor (D-FL), House Energy and Commerce Committee Chairman Frank Pallone (D-NJ), House Homeland Security Committee Chairman Bennie Thompson (D-MS), House Foreign Affairs Committee Chairman Rep. Eliot Engel (D-NY), and House Science, Space and Technology Committee Chairwoman Eddie Bernice Johnson (D-TX).

···························································································
Global energy demand at highest growth in a decade, emissions reach record high in 2018
International Energy Agency: Global Energy & CO2 Status Report

Global energy consumption in 2018 increased at nearly twice the average rate of growth since 2010, driven by a robust global economy and higher heating and cooling needs in some parts of the world. Demand for all fuels increased, led by natural gas, even as solar and wind posted double digit growth. Higher electricity demand was responsible for over half of the growth in energy needs. Energy efficiency saw lacklustre improvement. As a result of higher energy consumption, CO2 emissions rose 1.7% last year and hit a new record.

·······················

March 2019

"Now everyone's talking about climate change," U.S. Senate Democratic Leader Chuck Schumer said at one of three separate news conferences Wednesday, March 27th, on the issue of the Green New Deal.

SJS / GreenPolicy360 siterunner / former presidential campaign adv for Jerry Brown: "Set the agenda, draft a platform of policies to go for, step up and get out in front"

Florida, the site of the first Democrat presidential debate (in Miami), begins to focus in on critical issues of the 2020 campaign. Miami is most at risk for sea-level rise, followed closely by much of the Florida coastline and bay/estuarine regions like Tampa/St. Petersburg/Clearwater -- https://www.greenpolicy360.net/w/Sea-Level_Rise

• https://www.tampabay.com/ap/national/climate-change-politics-burn-hot-after-green-new-deal-vote-ap_nationald09589c6e5fa4582b643c6b231d6c897
• https://www.tampabay.com/florida-politics/buzz/2019/03/25/marco-rubio-says-green-new-deal-not-a-realistic-solution-to-climate-challenges
• https://www.tampabay.com/florida-politics/buzz/2019/03/26/marco-rubio-and-rick-scott-rejected-the-green-new-deal-but-now-acknowledge-climate-change-whats-their-plan

···································································································

Via the Guardian / Top oil firms spending millions lobbying to block climate change policies
The largest five stock market listed oil and gas companies spend nearly $200m (£153m) a year lobbying to delay, control or block policies to tackle climate change... Increasingly they are using social media to successfully push their agenda to weaken and oppose any meaningful legislation to tackle global warming...
More #MoneyinPolitics / #PolitioPay at InfluenceMap.org
······································································

Students Worldwide Are Striking to Demand Climate Action Change
Going Global: Student #ClimateStrike, March 15, 2019
• https://www.commondreams.org/news/2019/03/15/global-climate-strike-pictures-millions-students-walk-out-demand-planetary

• #ClimateChange #ClimateEmergency #GlobalWarming
• #ActOnClimate #SchoolsStrike4Climate #GretaThunberg
• #YouthForClimate #FridaysForFuture #GlobalStrikeforFuture
• #Klimaatstaking #ClimateJustice #SchoolStrike4Climate
·························································································
The Current US Environmental Protection Chief Speaks
Environmental Protection Agency (EPA) Administrator Andrew Wheeler touted the benefits of fossil fuel sources like coal while calling those who support urgent climate action "oblivious" during remarks to energy industry officials on Monday.
"What the United States offers the world in terms of energy is that our fossil fuels are extracted and produced in a more environmentally conscious manner than anywhere else in the world," Wheeler said. "If other countries want to purchase coal on the open market, we mine our coal in a safer and more environmentally friendly manner than other nations."
"The truth is that those who oppose U.S. fossil fuel production are actually taking the most environmentally preferable energy source off the table for the rest of the world. This is a disservice to human health and the environment," the former coal lobbyist continued.
Wheeler claimed at the CERAWeek conference in Houston, Texas that "supporters of the Green New Deal – or plans like it – are not only oblivious to how far we've come, but also where we are headed."
·························

March 12, 2019
Kathy Castor, Congressional chair of the new Select Committee on the Climate Crisis identifies climate failures of the Trump budget proposal
"The Trump administration's budget proposal ignores the climate crisis. Climate science is clear: To help avert climate catastrophe, the United States needs to transition to a clean energy economy as fast as possible. The climate crisis must be addressed through virtually all areas of American life and, as a result, virtually all areas of the President's budget should reflect this.
"The president's budget fails to respond to the administration's own warnings contained in the National Climate Assessment or propose any means to tackle the crisis. For example, moving to the clean energy economy means deploying technology we have now but also investing in new research to accelerate the development of breakthrough technologies and create new jobs. The Trump administration's budget eliminates ARPA-E and all-but shutters the Department of Energy office dedicated to incubating groundbreaking research into clean transportation, renewable energy, and energy efficiency—thereby eliminating the hope for our workforce and our planet they bring. The scope of the climate challenge requires an all-hands-on-deck government investment in so many areas but certainly in advanced energy technologies..."
"America needs a budget that reflects the urgency of the climate crisis. The president's budget lacks the insight and investment needed to get America moving and underscores that the cost of doing nothing is too high."
·················································

Rejectionist Climate Council?

• https://thehill.com/policy/energy-environment/432675-dozens-of-ex-officials-warn-trump-against-white-house-panel-on
• https://climateandsecurity.files.wordpress.com/2019/03/letter-to-the-president_senior-military-and-national-security-leaders-denounce-nsc-climate-panel_2019_3_05-1.pdf

Fifty-eight former officials organized by the American Security Project and the Center for Climate and Security write to President Trump to express concerns about the new climate council, which includes members who question the science behind global warming.
"It is dangerous to have national security analysis conform to politics," their letter states. "Our officials' job is to ensure that we are prepared for current threats and future contingencies. We cannot do that if the scientific studies that inform our threat assessments are undermined."
"Climate change is a threat to US national security. Climate change is real, it is happening now, it is driven by humans, and it is accelerating. The overwhelming majority of scientists agree: less than 0.2% of peer-reviewed climate science papers dispute these facts."

○

○

Observing CO2 Levels
Highest weekly average CO2 ever measured at Mauna Loa: 412.4 ppm, almost 4 ppm above same time last year.
February seems on its way to end as highest month too, most probably for the last 2 million years.

2018's max monthly Mauna Loa CO2 concentration was 411.3 ppm in May. The @Keeling_curve mean for February so far is 411.8 ppm. Looks like the previous year's record is being breached early this year.

○

February 13, 2019

February 12, 2019

Glimpse the future climate in your US city via the University of Maryland Center for Environmental Science
The interactive mapping uses 12 different measures to describe climate, including minimum and maximum temperature and total precipitation for winter, spring, summer and fall. Two emissions scenarios are considered – one that assumes high current emissions continue and one that assumes emissions peak mid-century and then decline. Numerous future climate forecasts are considered as generated by 27 different climate models.
············································

Green New Deal Starts Up
Resolution Launches the Legislative Process
Explore the origins and Follow the progress of the Green New Deal @GreenPolicy360

There's now an official Green New Deal
Here is what's in it, here are the fights it picks, and the fights it avoids
The resolution consists of a preamble, five goals, 14 projects, and 15 requirements.

Legislative path forward -- https://thinkprogress.org/experts-green-new-deal-resolution-ocasio-cortez-infrastructure-85ff057dd235/
············································

New U.S. Science Advisor John Christy
Acting EPA Administrator Andrew Wheeler appoints Christy to agency's Science Advisory Board, in position to take an active role in guiding agency policies and regulations. (Climate skeptic/denier with a record)

Summer in Antarctica: Satellites Tell a Story of Melting Ice
"For global sea-level change in the next century, this Thwaites glacier is almost the entire story."

January 29, 2019
·························································································

Antarctica, drilling ice cores, asking the big questions by investigating atmospheric history
"It's literally the only place on the planet where we can get large amounts of clean air that have not been compromised by this carbon-14 aspect that we are looking for... We've got absolutely everything we wanted to get done. The samples "have all been absolutely perfect and cleaner than we thought".
"Science agencies began flagging climate change as a threat in the 1980s well before the warming signal became clear above the background noise of natural variation... Now the signals are everywhere."
"Here we are dealing with a $1 trillion question - whether we let the atmosphere go, business as usual and don't care, or we reel in emissions and try to manage the planet."
"We are trying to manage that question with million-dollar science - it's not a bad payback."

····················································································

Project Drawdown (podcast) -- Paul Hawken and Ralph Nader
Paul Hawken makes the case that global warming is reversible in his book "Drawdown."

············································································
Valuing the Future, Valuing the Present

Via the NY Times / It's the Economy, Stupid ! ... 'Climate Change in the Decades to Come'
It's clear that climate change poses environmental risks beyond anything seen in the modern age. But we're only starting to come to grips with the potential economic effects.

January 17, 2019
Lost in the Daily News Cycle: US Environmental Protection Nominee Supports Coal, Downplays Climate Change Crisis
Andrew Wheeler, Trump's EPA pick says climate change 'not the greatest crisis'. The former coal lobbyist took over the EPA when his predecessor Scott Pruitt resigned after months of controversy. Wheeler says, in confirmation hearings (reported by few media outlets), that "he is carrying out the president's "regulatory reform agenda" and that the US is the "gold standard for environmental progress".
The environment could become a top issue in the 2020 presidential race. Asked if he agreed with the president's past statements that climate change is a Chinese "hoax", Wheeler said he would "not use the hoax word, myself". The latest major Trump resignations and firings. But Wheeler said he would "not call it the greatest crisis".
"I consider it a huge issue that has to be addressed globally."
Wheeler also told the New Jersey senator Cory Booker, a likely presidential contender, that he is "still examining" a November report from US government scientists showing the country will suffer from heat-related deaths, coastal flooding and infrastructure damage.
Booker said Wheeler's regulatory changes "fly in the face" of that science, and the Massachusetts senator Ed Markey called it "unacceptable" that Wheeler would seek confirmation without being familiar with the report.
Wheeler was a lobbyist at Faegre Baker Daniels, where he represented coal company Murray Energy until August 2017. Murray Energy wrote the administration a list of rule changes that would help the industry, and they are largely under way.

January 13, 2019
Economically feasible CO2 reduction of fossil fuel emissions?
'Powder' to capture carbon pollution from power plants
Ion-activated carbon nanospheres for CO2 capture
The powder can be used without needing to install additional equipment. And the raw materials  —  sugar, molasses, rice husk, straws or agar  (from red algae) —  are renewable, abundant and cheap, especially when compared to existing technologies.
"It can be employed by developed and developing nations alike. Since cost is not a barrier to taking action, we have the ability to see significant change in a very short time. There are not a lot of other solutions out there we can say that about."

January 11, 2019

Rep. Kathy Castor is the Tampa Bay Florida Democrat that US House Speaker Nancy Pelosi has chosen to chair the new Select Committee on the Climate Crisis.
"We are in a race against time," Castor, 52, told USA TODAY.

Castor spoke of her committee and the challenges it faces:
Q: Much of the information on climate change is out there. So what do you hope to accomplish with this new committee?
Castor: We're going to press for dramatic carbon pollution reduction. We want to win the clean energy future to defend the American way of life and avoid catastrophic and costly weather events that have dire impacts.
Q: What are some of the issues you want to pursue and how will you work with the standing congressional committee to achieve them?
Castor: Right off the bat, we will tackle fuel economy standards, make sure the Commerce Committee and the (Transportation and Infrastructure Committee) are focused on that. The Financial Services Committee has to do a flood insurance reform bill. We will be involved in that as well.
Q: You mentioned flood insurance. Representing a coastal district, you know what flooding and storms can do. Should we rebuild along the shore?
Castor: We shouldn't be insuring at taxpayer expense homes and businesses that have been destroyed repeatedly on the shore. Folks know full well that they're in hurricane's path or flood's path and they do that on their own. I'm concerned the (flood) maps are not up-to-date, that states and local communities are not acting fast enough to adopt policies to revise maps.
Q: Is there a concern you may getting in the way of standing committees who are already charged with environmental protection and climate change issues?
Castor: No, we're going to be complimentary. This is a collaborative effort. It's just being elevated because the threat to our way of life is at stake. It's all hands on deck... I do see our jurisdiction as being very broad. We're talking about the planet.
We don't have time to wait. Whatever we can press to accomplish as soon as possible, we will do that.

○

○

Via Phys.org / Act, make a difference... 8 steps you can take to help thwart climate change
Via David Suzuki / 10 things you can do about climate change
Via the NY Times / Three decades after a top climate scientist warned Congress of the dangers of global warming, greenhouse gas emissions keep rising and so do global temperatures
SJS / GreenPolicy360 Siterunner: Perhaps, to be provide additional perspective, we should say four decades after a Congressman from East LA, a leader in the new environmental movement drafted and pushed through the first US climate study program... With great appreciation to George E. Brown, his vision and advocacy of science over decades of leadership.

···························

1977, the First Climate Report
Energy and Climate Report, 1977, National Academy of Sciences / 175 pp. / PDF via GreenPolicy360
1978, the First Climate Act
National Climate Program Act, Public Law 95-367
National Climate Program Act, September 1978
1988, a History-making Senate Hearing
James Hansen's Warning to Congress in 1988:
Ten years after the National Climate Program Act was drafted by Representative Brown and the Climate Act's passage in 1978 began the federal government's study of climate change, impacts and risks, Professor Hansen strongly warns the US Senate of the rising danger of climate change.

···························

December 30, 2018
Meet the Press (Transcript): Gov. Jerry Brown, Michael Bloomberg and science experts confront challenges of climate disruption / global warming
○
December 16
Another International Climate Conference Concludes
Promises to take action adding up, but needed actions are not
International Climate (INDC) Progress

························

Global carbon emissions reached record high in 2018
When it comes to promises to begin cutting the emissions that fuel climate change, the world remains well off target.
Page One / December 5, 2018
By Brady Dennis and Chris Mooney / Washington Post

Global emissions of carbon dioxide have reached the highest levels on record, scientists projected Wednesday, in the latest evidence of the chasm between international goals for combating climate change and what countries are actually doing.
Between 2014 and 2016, emissions remained largely flat, leading to hopes that the world was beginning to turn a corner. Those hopes have been dashed. In 2017, global emissions grew 1.6 percent. The rise in 2018 is projected to be 2.7 percent.
The expected increase, which would bring fossil fuel and industrial emissions to a record high of 37.1 billion tons of carbon dioxide per year, is being driven by nearly 5 percent emissions growth in China and more than 6 percent in India, researchers estimated, along with growth in many other nations throughout the world. Emissions by the United States grew 2.5 percent, while emissions by the European Union declined by just under 1 percent.
As nations are gathered for climate talks in Poland, the message of Wednesday's report was unambiguous: When it comes to promises to begin cutting the greenhouse gas emissions that fuel climate change, the world remains well off target.
"We are in trouble. We are in deep trouble with climate change," United Nations Secretary General António Guterres said this week at the opening of the 24th annual U.N. climate conference, where countries will wrestle with the ambitious goals they need to meet to sharply reduce carbon emissions in coming years.
"It is hard to overstate the urgency of our situation," he added. "Even as we witness devastating climate impacts causing havoc across the world, we are still not doing enough, nor moving fast enough, to prevent irreversible and catastrophic climate disruption..."
Never Give Up, Never Ever Give Up
RCPs & the U.S. National Climate Assessment/Report
2018 / U.S. National Climate Assessment/Report (Overview/PDFs/Docs)

U.S National Climate Assessment: A Bleak Report, a Bleak Government Response
The New Abnormal / E&E News: Not Good, Bad, Very Bad, Soon to be Worse

Via Axios / New climate report warns of increasingly dire risks to U.S.
Via CNN / Climate change will shrink US economy and kill thousands

Via The Guardian / Climate change 'will inflict substantial damages on US lives'
US National Climate Assessment details climate change impact
Current response to crisis is insufficient

Via Washington Post / Major Trump administration climate report says damage is 'intensifying across the country'
Scientists are more certain than ever that climate change is already affecting the United States — and that it is going to be very expensive.

Via CNN / Donald Trump buried a climate change report he doesn't believe
President Donald Trump's views on climate change are very, very well established.
Just over eight years ago, he tweeted this: "The concept of global warming was created by and for the Chinese in order to make U.S. manufacturing non-competitive." In 2014, he penned this tweet: "It's late in July and it is really cold outside in New York. Where the hell is GLOBAL WARMING??? We need some fast! It's now CLIMATE CHANGE."
And then, this from last Wednesday: "Brutal and Extended Cold Blast could shatter ALL RECORDS - Whatever happened to Global Warming?"
The report concludes not only that the world's temperature is rising and but also that the preponderance of evidence suggests human actions play a role in it. The report's authors conclude that the changing climate "is transforming where and how we live and presents growing challenges to human health and quality of life, the economy, and the natural systems that support us." And that, unless we change our practices and policies, there will be "substantial damages to the US economy, environment, and human health and well-being over the coming decades."
It's, candidly, a terrifying read. Unless we start making some major changes -- and soon -- we face the very real potential of crossing the point of no return when it comes to the planet's warming, and the consequences that result from it.
Important to note: This is not a partisan document. It was... produced by 13 agencies within the Trump administration -- the result of Congress, in the 1980s (after the first climate study and program approved by Congress in 1978,) mandating that this sort of report be submitted every four years as a sort of reference point for lawmakers and legislators.
Clean Energy Solutions

····················································································

Via NBC / Democrats: Time to Get Serious, a Green New Deal

California is on fire and Democrats control the House — it's time to get serious about climate change.
A Green New Deal would tie solutions to the climate crisis to the promise of a stronger economy, upending the false jobs-vs.-environment dichotomy.
Logic 101: It's cold outside. Ergo, WHAT GLOBAL WARMING?

California on fire, US President & Secretary of Interior blame environmentalists

Stanford Earth System Science Professor: Atmospheric conditions for California wildfires are expected to worsen in the future because of the effects of climate change in California. "What we're seeing over the last few years in terms of the wildfire season in California [is] very consistent with the historical trends in terms of increasing temperatures, increasing dryness, and increasing wildfire risk". Other experts agree that global warming has a role in California's drought and extreme weather conditions...

·····················································································

Profound Environmental Oversight Change in U.S. House of Representatives
Representative Eddie Bernice Johnson (D–TX) is the presumed new chair of the House science committee, succeeding the retiring Representative Lamar Smith (R). In a statement released, Johnson said she would have three priorities "If I am fortunate enough to be elected chair." One is ensuring "that the United States remains the global leader in innovation, which will require attention to a wide range of activities," including supporting "a robust federally funded R&D enterprise," and "defending the scientific enterprise from political and ideological attacks." A second is addressing the "challenge of climate change, starting with acknowledging it is real." The third is restoring "the credibility of the science committee as a place where science is respected and recognized as a crucial input to good policymaking." It is not yet clear whether the new Democratic leadership of the House will allow the science panel chair to retain the power to unilaterally issue investigative subpoenas, which outgoing chair Smith used to demand information from climate scientists and others. If so, observers expect the panel to use that power to aggressively investigate a range of actions taken by President Donald Trump's administration on climate, energy, and environmental policy.
(Via Science Magazine)

··································

Foreign Policy Magazine
The Nobel Prize for Climate Catastrophe
The economist William Nordhaus will receive his profession's highest honor for research on global warming that's been hugely influential — and entirely misguided.

The stakes couldn't be higher. After all, this isn't just a matter of abstract academic debate; the future of human civilization hangs in the balance.
In the 1990s, Nordhaus invented the first integrated assessment models to explore how economic growth affects carbon emissions, and how climate change in turn affects economic growth. The basic mechanisms that Nordhaus described continue to inform the models that the Intergovernmental Panel on Climate Change (IPCC) uses today. No one disputes that this qualifies as a significant contribution to the field. The question, rather, has to do with how Nordhaus has used his models to argue for a particular policy agenda.
The models showed that if we were to rapidly reduce carbon emissions in line with what scientists say is necessary to avoid climate breakdown – by putting a high tax on carbon, for instance – it would significantly slow down the rate of economic growth. As far as scientists are concerned, that's not a problem; we should obviously do whatever it takes to avoid climate catastrophe. But for economists like Nordhaus, this is not acceptable. After all, the whole point of neoclassical economics is to do whatever it takes to grow economic output.
So, Nordhaus' career has been devoted to finding what he calls a "balance" between climate mitigation and GDP growth. In a famous 1991 paper titled "To slow or not to slow," he argued firmly for the latter option: Let's not be too eager to slow down global warming, because we don't want to jeopardize growth.
To justify this conclusion, Nordhaus manipulates what is known as the "discount rate," which is how economists value the costs of climate breakdown in the present as compared to the future. It might sound arcane, but it's really quite straightforward. A discount rate of zero means that future generations are valued equally to the present; a high discount rate means that future generations are valued less, or "discounted," compared with nearer generations.
Nordhaus prefers a high discount rate—very high. Discounting the future allows him to argue that we shouldn't reduce emissions too quickly, because the economic cost to people today will be higher than the benefit of protecting people in the future. Instead, we should do the opposite: Focus on GDP growth now even if it means locking in future climate catastrophe. This is justifiable, he says, because future generations will then be much richer than we are and therefore better able to manage the problem.
Using this logic, Nordhaus long claimed that from the standpoint of "economic rationality" it is "optimal" to keep warming the planet to about 3.5 degrees Celsius over preindustrial levels—vastly in excess of the 1.5 degrees Celsius threshold that the IPCC insists on.
It sounds morally problematic and flies in the face of scientists' warnings, but economists and policymakers have lined up behind Nordhaus's argument. They like it because it gives them license to carry on with the status quo and delay difficult decisions. President Trump, for instance, has been aggressive in his preference for growth over climate action. This is in large part what explains the fact that nearly 30 years after the first IPCC report was published, global emissions are still going up. It also helps explain why even with the Paris climate agreement in place, and with all of the plans promised by the world's governments, we're still headed for about 3.3 degrees Celsius of warming. It's all eerily similar to the Nordhaus trajectory.
So how do economists get away with believing that these extreme temperatures are somehow okay? Because the Nordhaus model tells us that even the worst catastrophes will not really hurt the global economy all that much. Maybe a percentage point or two at the most, by the end of the century—much less than the cost of immediate action.

Read more at FP - https://foreignpolicy.com/2018/12/06/the-nobel-prize-for-climate-catastrophe/

······································································

Earth's oceans absorbing more heat than previously thought

······································································

Climate scientists are struggling to find the right words for very bad news
Alarming report from the U.N.'s top climate science panel ... enormous gap between where we are and where we need to be

Intergovernmental (IPCC) Report / Global Warming of 1.5 ºC
October 2018
https://report.ipcc.ch/sr15/pdf/sr15_spm_final.pdf (Summary Report)

Via Brookings / We're almost out of time: The alarming IPCC climate report and what to do next
Via Earthday /What You Need to Know About the New IPCC Climate Report

Special International Report Released / October 8, 2018
Intergovernmental Panel on Climate Change / IPCC

(The Intergovernmental Panel on Climate Change was established in 1988 by the World Meteorological Organization and the United Nations Environment Programme.)

The numbers behind the #IPCC Special Report on Global Warming

Thousands of scientists gathered to bring together the last five years of advances in climate science to answer key questions for policymakers.
······································································

The Climate Group Gathers in New York

New climate pledges announced by global leaders at the 10th Climate Week

······························································

After the Global Climate Action Summit
September 18, 2018
A Strong Wave of Hope in a Sea of Fear
The Role of the Private Sector in Achieving the Sustainable Development Goals (SDGs)
UN / Another reminder by @NASA that #ClimateChange is real and accelerating. #StepUp2018
By announcing California's first satellite launch, Gov. Jerry Brown ends climate summit with a cosmic boom
···················································
Current Global Warming Index
·························
····································································

Texas Feels the Impacts: Asks for Fed Help
PORT ARTHUR, Texas (AP) — As the nation plans new defenses against the more powerful storms and higher tides expected from climate change, one project stands out: an ambitious proposal to build a nearly 60-mile "spine" of concrete seawalls, earthen barriers, floating gates and steel levees on the Texas Gulf Coast.
Big oil, which is blamed for contributing to global warming, now wants the federal government to build safeguards against the consequences of it.
The plan is focused on a stretch of coastline that runs from the Louisiana border to industrial enclaves south of Houston that are home to one of the world's largest concentrations of petrochemical facilities, including most of Texas' 30 refineries, which represent 30 percent of the nation's refining capacity.
Texas is seeking at least $12 billion for the full coastal spine, with nearly all of it coming from public funds. Last month, the government fast-tracked an initial $3.9 billion for three separate, smaller storm barrier projects that would specifically protect oil facilities...
Protecting a wide expanse will be expensive. After Hurricane Harvey, a special Texas commission prepared a report seeking $61 billion from Congress to "future proof" the state against such natural disasters, without mentioning climate change, which scientists say will cause heavier rains and stronger storms.
Via the Associated Press / August 22, 2018

○

Conference attracted climate science deniers and fossil fuel evangelists
Via Inside Climate News / August 8, 2018

○

The wrap on this customized Tesla is inspired by Professor Ed Hawkin's 'Warming Stripes' graphic.
The graphic shows each year's average global temperature, between 1850-2017, as a color, blue for cooler than average, red for warmer. The deeper the color, the further from the average. Check out the Climate Lab Book at www.climate-lab-book.ac.uk.
July 2018

CO2 vs. Magnesite. Mineralization. Mitigation. Gesundheit.

○

Via E&E News

'Brave new world' as team Inhofe takes over
Robin Bravender, E&E News reporter
Greenwire: Friday, July 6, 2018

It's official: Alumni of the best-known climate skeptic in Congress are leading EPA.
Former aides to Sen. Jim Inhofe (R-Okla.) have helped shape President Trump's energy policy agenda since even before he was elected. Many of them quickly landed top spots at EPA and in the White House, and Inhofe alumnus Ryan Jackson helped shepherd Scott Pruitt through the confirmation process before becoming his chief of staff at the agency last year.
But now an ex-Inhofe staffer is taking the reins as Pruitt leaves under a cloud of controversies.
Andrew Wheeler, who steps in as EPA's chief on Monday, was staff director and chief counsel to Inhofe on the Senate Environment and Public Works Committee for much of the George W. Bush administration.
Jackson, a longtime friend of Wheeler, is expected to remain as EPA's chief of staff after Pruitt's exit. Jackson — a native Oklahoman — was an Inhofe aide who worked as EPW staff director and Inhofe's chief of staff.
Brittany Bolen became the acting head of EPA's policy shop after Samantha Dravis left earlier this year. Bolen was Republican counsel to Inhofe on the EPW Committee. Daisy Letendre, a communications adviser in the policy office, was Inhofe's communications director. And former Inhofe counsel Mandy Gunasekara is now principal deputy assistant administrator in EPA's air office...
"With these Inhofe staff, you get all of the Pruitt policy and none of the Pruitt baggage," said an energy lobbyist and former congressional staffer.
It makes sense that ex-Inhofe aides would populate EPA under a Republican administration, the lobbyist said, given Inhofe's long tenure as the top Republican on the Senate committee charged with overseeing the agency...
They also share an appreciation for process, said Matt Dempsey, Inhofe's former communications director...
Under Wheeler, "the whole tone is going to be different," the energy lobbyist said. "People are going to perceive that Andy is going to spend his time on policy and not thinking about whether he's the next senator from Oklahoma."
But as Republicans and many in industry are celebrating the rise of the Inhofe crowd at EPA, some on the left are furious that disciples of the Senate's most vocal climate change skeptic — famous for throwing a snowball on the Senate floor to try to disprove global warming — are leading the agency tasked with protecting the environment.
"It is a brave new world of pro-fossil-fuel ideologues who seem not to care about anything but industry profits, the rest of the country be damned," said Bill Snape, an attorney at the Center for Biological Diversity. "We're all getting hit in the head by the snowball at this point. It's obviously disturbing."
·············································································································

Alexandria Ocasio-Cortez, a new Democratic Party green leader who's out in front
From Ocasio-Cortez's platform:
Climate change is the single biggest national security threat for the United States and the single biggest threat to worldwide industrialized civilization, and the effects of warming can be hard to predict and self-reinforcing.
Alexandria strongly supports transitioning the United States to a carbon-free, 100% renewable energy system and a fully modernized electrical grid by 2035. She believes renewable fuels must be produced in a way that achieves our environmental and energy security goals, so we can move beyond oil responsibly in the fight against climate change. By encouraging the electrification of vehicles, sustainable home heating, distributed rooftop solar generation, and the conversion of the power grid to zero-emissions energy sources, Alexandria believes we can be 100% free of fossil fuels by 2035.
Furthermore, Alex believes in recognizing the relationship between economic stability and environmental sustainability. It's time to shift course and implement a Green New Deal – a transformation that implements structural changes to our political and financial systems in order to alter the trajectory of our environment.

○

James Hansen's groundbreaking testimony on global climate change
June 23rd, 2018 is thirty years to a day after Dr. Hansen's testimony in 1988

A retrospective look... "A Prophet of Doom Was Right About the Climate"
On June 23, 1988, in the sweltering heat, Hansen told a U.S. Senate committee he was 99 percent certain that the year's record temperatures were not the result of natural variation. It was the first time a lead scientist drew a connection between human activities, the growing concentration of atmospheric pollutants, and a warming climate.

James Hansen testifies in 1988: Ten Years after the Establishment of the National Climate Program Act
"It's time to stop waffling so much and say that the evidence is pretty strong that the greenhouse effect is here," Hansen told reporters.
○ ○ ○ ○ ○ ○ ○ ○ ○ ○ ○ ○ ○ ○ ○ ○ ○ ○ ○ ○ ○

File:James Hansen - NY Times Opinion - June 23, 2018.pdf
https://www.greenpolicy360.net/mw/images/James_Hansen_-_NY_Times_Opinion_-_June_23%2C_2018.pdf
○ ○ ○ ○ ○ ○ ○ ○ ○ ○ ○ ○ ○ ○ ○ ○ ○ ○ ○ ○ ○ ○

Global Warming: A Warning Thirty Years Ago, and Now
It's been 30 years since much of the world learned that global warming had arrived. On June 23, 1988, NASA scientist James Hansen testified before Congress, explaining that heat-trapping gases spewed by the burning of fossil fuels were pushing temperatures higher.
But it turns out climate isn't the only thing that's changing: Nature itself is, too. That's the picture painted by interviews with more than 50 scientists and an Associated Press analysis of data on plants, animals, pollen, ice, sea level and more.
You don't need a thermometer or a rain gauge to notice climate change, and you don't need to be a scientist to see it...
On June 23, 1988, a sultry day in Washington, James Hansen told Congress and the world that global warming wasn't approaching — it had already arrived. The testimony of the top NASA scientist, said Rice University historian Douglas Brinkley, was "the opening salvo of the age of climate change."
Thirty years later, it's clear that Hansen and other doomsayers were right. But the change has been so sweeping that it is easy to lose sight of effects large and small — some obvious, others less conspicuous.
Earth is noticeably hotter, the weather stormier and more extreme. Polar regions have lost billions of tons of ice; sea levels have been raised by trillions of gallons of water. Far more wildfires rage.
Over 30 years — the time period climate scientists often use in their studies in order to minimize natural weather variations — the world's annual temperature has warmed nearly 1 degree (0.54 degrees Celsius), according to the National Oceanic and Atmospheric Administration / NOAA. And the temperature in the United States has gone up even more — nearly 1.6 degrees.
"The biggest change over the last 30 years, which is most of my life, is that we're no longer thinking just about the future," said Kathie Dello, a climate scientist at Oregon State University in Corvallis. "Climate change is here, it's now and it's hitting us hard from all sides."
Warming hasn't been just global, it's been all too local. According to an Associated Press statistical analysis of 30 years of weather, ice, fire, ocean, biological and other data, every single one of the 344 climate divisions in the Lower 48 states — NOAA groupings of counties with similar weather — has warmed significantly, as has each of 188 cities examined.
James Hansen wishes he was wrong. He wasn't.
NASA's top climate scientist in 1988, Hansen warned the world on a record hot June day 30 years ago that global warming was here and worsening. In a scientific study that came out a couple months later, he even forecast how warm it would get, depending on emissions of heat-trapping gases.
The hotter world that Hansen envisioned in 1988 has pretty much come true so far, more or less. Three decades later, most climate scientists interviewed rave about the accuracy of Hansen's predictions given the technology of the time.
Hansen won't say, "I told you so."
"I don't want to be right in that sense," Hansen told The Associated Press, in an interview is his New York penthouse apartment. That's because being right means the world is warming at an unprecedented pace and ice sheets in Antarctica and Greenland are melting.
Hansen said what he really wishes happened is "that the warning be heeded and actions be taken."
They weren't. Hansen, now 77, regrets not being "able to make this story clear enough for the public..."
○ ○ ○ ○ ○ ○ ○ ○ ○ ○ ○ ○ ○ ○ ○ ○ ○ ○ ○ ○ ○ ○

Priority: Climate Data, Climate Facts, Climate Policy
June 24, 2018 Via the NY Times and Washington Post
The Trump administration appears to be planning to shift the mission of one of the most important federal science agencies that works on climate change — away from climate change.
The National Oceanic and Atmospheric Administration (NOAA), which is part of the Department of Commerce, operates a constellation of earth-observing satellites. Because of its work on climate science data collection and analysis, it has become one of the most important U.S. agencies for making sense of the warming planet. But that focus may shift, according to a slide presentation at a Department of Commerce meeting by Tim Gallaudet, the acting head of the agency.
A recent presentation by the acting head of the United States' top weather and oceans agency suggested removing the study of "climate" from its official mission statement, focusing the agency's work instead on economic goals and "homeland and national security."
Critics say this would upend the mission of the $5.9 billion National Oceanic and Atmospheric Administration.
NOAA's mission, the agency currently says, is "to understand and predict changes in climate, weather, oceans, and coasts, to share that knowledge and information with others, and to conserve and manage coastal and marine ecosystems and resources."
In a presentation at a Department of Commerce "Vision Setting Summit" earlier this month, Rear Adm. Timothy Gallaudet, the agency's acting administrator, suggested a change to that mission statement, as well as a new emphasis on tripling the size of the U.S. aquaculture industry within a decade and moving to "reduce the seafood trade deficit."
○ ○ ○ ○ ○ ○ ○ ○ ○ ○ ○ ○ ○ ○ ○ ○ ○ ○ ○ ○ ○ ○ ○ ○

Earth Science / Environmental Security - Global Security
○ ○ ○ ○ ○ ○ ○ ○ ○ ○ ○ ○ ○ ○ ○ ○ ○ ○ ○ ○ ○ ○ ○ ○

Over the Amazon forest canopies

Climate Change and Impacts in the Amazon

Flying over the Brazilian Amazon with an instrument firing 300,000 laser pulses per second, NASA scientists have made the first 3D measurements of forest canopies in the region.
"Climate projections for the Amazon basin suggest warmer and drier conditions in coming decades," said Earth system scientist Doug Morton at NASA's Goddard Space Flight Center in Greenbelt, Maryland, and a co-author on the research recently published in New Phytologist. "Drought events give us a preview of how tropical forests may react to a warmer world."

○ ○ ○ ○ ○ ○ ○ ○ ○ ○ ○ ○ ○ ○ ○

Judge Orders EPA to Produce Science

Via E&E News-Scientific American
June 5, 2018 / Freedom of Information Request To Be Acted Upon

EPA must produce the opposing body of science Administrator Scott Pruitt has relied upon to claim that humans are not the primary drivers of global warming, a federal judge has ruled.
The EPA boss has so far resisted attempts to show the science backing up his claims.
Not long after he took over as EPA administrator, Pruitt appeared on CNBC's "Squawk Box," where he was asked about carbon dioxide and climate change. He said, "I would not agree that it's a primary contributor to the global warming that we see."
The next day, Public Employees for Environmental Responsibility, or PEER, filed a Freedom of Information Act request seeking the studies Pruitt used to make his claims. Specifically, the group requested "EPA documents that support the conclusion that human activity is not the largest factor driving global climate change."
On Friday, the chief judge of the U.S. District Court for the District of Columbia, Beryl Howell, ordered the agency to comply.
"Particularly troubling is the apparent premise of this agency challenge to the FOIA request, namely: that the evidentiary basis for a policy or factual statement by an agency head, including about the scientific factors contributing to climate change, is inherently unknowable."
If the case proceeds, it could mean that Pruitt would have to produce such research in the coming months or next year.
·································································

Before and After: The Oklahoma Congressman Shifts from Climate Change Denial
Trump's new NASA Chief seem to have changed his position

"I fully believe and know the climate is changing"
"I also know that we human beings are contributing to it in a major way"

Jim Bridenstine: "As far as my position on climate change and how it's evolved, I'll be very open..." the new administrator of NASA said at a town hall Thursday (May 17) at the agency's headquarters in Washington, D.C.
"I don't deny that consensus that the climate is changing," he said. "In fact, I fully believe and know that the climate is changing. I also know that we humans beings are contributing to it in a major way. Carbon dioxide is a greenhouse gas. We're putting it into the atmosphere in volumes that we haven't seen, and that greenhouse gas is warming the planet. That is absolutely happening, and we are responsible for it."
... whether Bridenstine's views on climate change have changed or not, the views of his bosses haven't, and this remains a point of concern for Bridentine's critics. The Trump White House has proposed cutting or canceling many of nasa's earth-science missions. So far, they've been spared. Republicans don't have enough seats in the Senate to pass their dream budgets, so they've had to negotiate bipartisan budget legislation with Democrats. This setup has preserved most of nasa's climate funding, but not all. The latest budget deal didn't specifically mention nasa's Carbon Monitoring System, a $10-million program to track greenhouse-gas emissions around the world. The Trump administration took that as an opportunity to terminate the program.
················································

What EPA Climate Website?
It has been more than a year since the EPA took down its climate website
Washington Post
The news came on a Friday evening in April 2017 : The U.S. Environmental Protection Agency had removed an informational website about climate change, taking down a page that had been up, in some form, for nearly two decades and under three presidents.
Before its removal, the page had plainly stated a position on climate change: It is caused by humans, and there's no significant doubt about that. But that position contradicted statements by the new EPA chief, Scott Pruitt, who had expressed doubts about human activity being the dominant driver of climate change.
EPA said at the time that the site had been taken down for review and that it had been archived and was still available as part of a "snapshot" of the state of the site on Jan. 19, 2017, just as the new administration took command.
But a year later, the agency's climate page is still down.
Would-be visitors are redirected to a notice saying that "this page is being updated."

······························································································

Can the world kick its fossil-fuel addiction fast enough?
Clean energy is growing quickly. But time is running out to rein in carbon emissions
·····························································································
··············································································

U.S. Environmental Protection Agency Update:

Congressional calls for investigation into Pruitt
The more we learn about Pruitt, the clearer it is he needs to go
'A factory of bad ideas': How Scott Pruitt undermined his mission at EPA
Editorial / Newspaper / Media political cartoons across the U.S. on Scott Pruitt
·············································································
········································································
Methane, We're Watching
Detecting methane from space
"There has been quite a buzz around this unique advancement in space, and the valuable data it will provide on methane, a powerful greenhouse gas that accounts for a quarter of the warming our planet is experiencing today. Curbing anthropogenic methane emissions is one of the most efficient and economical options available to slow the rate of warming over the next few decades, while efforts continue to reduce CO2 emissions worldwide."
The Environmental Defense Fund (EDF) is planning to be the first environmental group to send its own satellite into space.
"We need good solid data so that we really can support global action on climate change, and we've got to do it fast," says Steven Hamburg, the EDF's chief scientist.
The most detailed measurements currently available of atmospheric methane concentrations currently come from a sensor aboard the European Space Agency's Sentinel-5P spacecraft, which launched in October 2017. The Tropospheric Monitoring Instrument provides global coverage at a resolution of nearly 50 square kilometres, but those measurements do not capture the dispersed sources of emissions from oil and gas fields.
Commercial firms have developed high-resolution sensors that can be placed aboard 10-centimetre-sided CubeSats to measure emissions from individual wells or other facilities. Those data are proprietary, however, and the measurements cannot be scaled up to the level of an entire oil and gas field.
The Environmental Defense Fund team is designing MethaneSAT to provide more-precise measurements, at a resolution of 1 square kilometre, with global coverage at least once a week.
···························································
Paleoclimate: Digging into the Past to Chart our Future: Richard Alley & Gavin Schmidt

As human activities drive Earth's rapidly changing climate, there is an urgent need to build better models that help us predict and prepare for our future. These models need robust data that stretch far back in time. Enter: the fossil record—a storehouse of climate evidence that paleontologists are getting better and better at deciphering. Join us for an evening with two renowned researchers—Richard Alley, Evan Pugh Professor of Geosciences and an Associate of the Earth and Environmental Systems Institute at Penn State, and Gavin Schmidt, Director of the NASA Goddard Institute for Space Studies...

Understanding Climate Change (Video) / Presentation starts at 10:10

March 2018

Via CarbonBrief:

···························································

Global Energy & CO2 Status Report
Latest trends in energy and emissions

The IEA's first Global Energy and CO2 Status Report – released in March 2018 – provides a snapshot of recent global trends and developments across fuels, renewable sources, and energy efficiency and carbon emissions, in 2017.
Overview
Global energy demand grew by 2.1% in 2017, according to IEA preliminary estimates, more than twice the growth rate in 2016. Global energy demand in 2017 reached an estimated 14 050 million tonnes of oil equivalent (Mtoe), compared with 10 035 Mtoe in 2000.
Fossil fuels met over 70% of the growth in energy demand around the world. Natural gas demand increased the most, reaching a record share of 22% in total energy demand. Renewables also grew strongly, making up around a quarter of global energy demand growth, while nuclear use accounted for the remainder of the growth. The overall share of fossil fuels in global energy demand in 2017 remained at 81%, a level that has remained stable for more than three decades despite strong growth in renewables.
Improvements in global energy efficiency slowed down. The rate of decline in global energy intensity, defined as the energy consumed per unit of economic output, slowed to only 1.7%* in 2017, much lower than the 2.0% improvement seen in 2016.
The growth in global energy demand was concentrated in Asia, with China and India together representing more than 40% of the increase. Energy demand in all advanced economies contributed more than 20% of global energy demand growth, although their share in total energy use continued to fall. Notable growth was also registered in Southeast Asia (which accounted for 8% of global energy demand growth) and Africa (6%), although per capita energy use in these regions still remains well below the global average.
Carbon dioxide (CO2)
Global energy-related CO2 emissions grew by 1.4% in 2017, reaching a historic high of 32.5 gigatonnes (Gt), a resumption of growth after three years of global emissions remaining flat. The increase in CO2 emissions, however, was not universal. While most major economies saw a rise, some others experienced declines, including the United States, United Kingdom, Mexico and Japan. The biggest decline came from the United States, mainly because of higher deployment of renewables.
Oil
World oil demand rose by 1.6% (or 1.5 million barrels a day) in 2017, a rate that was more than twice the annual average seen over the last decade. An increasing share of sport utility vehicles and light trucks in major economies and demand from the petrochemicals sector bolstered this growth.
Natural gas
Global natural gas demand grew by 3%, thanks in large part to abundant and relatively low-cost supplies. China alone accounted for almost 30% of global growth. In the past decade, half of global gas demand growth came from the power sector; last year, however, over 80% of the rise came from industry and buildings.
Coal
Global coal demand rose about 1% in 2017, reversing the declining trend seen over the last two years. This growth was mainly due to demand in Asia, almost entirely driven by an increase in coal-fired electricity generation.
Renewables
Renewables saw the highest growth rate of any energy source in 2017, meeting a quarter of global energy demand growth. China and the United States led this unprecedented growth, contributing around 50% of the increase in renewables-based electricity generation, followed by the European Union, India and Japan. Wind power accounted for 36% of the growth in renewables-based power output.

·································································

143 Million People May Soon Become Climate Migrants
Climate change will drive human migration more than other events, a new report warns. But the worst impacts can be avoided.

National Geographic / World Bank / March 2018

Climate change will transform more than 143 million people into "climate migrants" (#ClimateMigration) escaping crop failure, water scarcity, and sea-level rise, a new World Bank report concludes.
Most of this population shift will take place in Sub-Saharan Africa, South Asia, and Latin America—three "hot spots" that represent 55 percent of the developing world's populations.
The report, Groundswell—Preparing for Internal Climate Migration, also shifts the focus from cross-border migration, which has drawn global attention as refugees and migrants flee war, poverty and oppression, to in-country migration, which involves many more millions of people on the move in search of viable places to live.

·································································

US Climate Politics: Red Team v. Blue Team Climate Debate Cancelled
March 9, 2018 / NYT
The idea of publicly critiquing climate change on the national stage has been a notable theme for Scott Pruitt, the administrator of the E.P.A. For nearly a year he has championed the notion of holding military-style exercises known as red team, blue team debates, possibly to be broadcast live, to question the validity of climate change.
Mr. Pruitt has spoken personally with Mr. Trump about the idea, and the president expressed enthusiasm for it, according to people familiar with the conversations.
But the plan encountered widespread resistance within the administration from Mr. Kelly and other top officials, who regarded it as ill-conceived and politically risky, and when Mr. Pruitt sought to announce it last fall, they weighed in to stop him...
The tension between the White House and the E.P.A. over the red team, blue team idea reflects a broader rift within the administration over whether and how directly to attack climate change science itself. While the words "climate change" have been removed from many federal websites, and Mr. Trump has mocked global warming in tweets, the administration has stopped short of using the power of the federal government to attack the science.

(GreenPolicy editor: The Trump administration has demonstrably not "stopped short of using the power of the federal government to attack the science" of climate change. The GreenPolicy360 Climate News page and related pages such as Earth Science and Earth Research from Space examine the facts of this administration's concerted actions against climate and environmental science and policy. The record of actions taken will be discussed for years as the issue of damage to national and environmental security increases as vital national security interest.)

·································································

World Bank announces it will no longer finance oil/gas projects after 2019
·································································

Exxon is abandoning Russian projects
Hopes of drilling in Moscow's Arctic ocean oil fields end
Via the Wall Street Journal -- https://www.wsj.com/articles/exxon-abandons-russian-projects-brokered-by-tillerson-1519897033
Withdrawal from joint venture brokered by Tillerson for now marks end of energy giant's hopes of drilling in Arctic ocean oil fields
The Texas oil giant said in a regulatory filing late Wednesday that it would walk away from the joint venture with state-controlled PAO Rosneft to seek oil in the ice-choked waters of the Kara Sea, a hard-fought deal signed in 2012 by the company's former chief executive, Rex Tillerson, now U.S. secretary of state.
Mr. Tillerson touted the agreement as a breakthrough giving Exxon access to one of the world's great unexplored oil and gas basins. The company reportedly spent about $700 million to drill the first well, likely making it the most expensive ever. It struck oil, according to Rosneft...
Exxon declined to comment on the reasons for its decision. The company said it would formally begin to withdraw from the Rosneft joint ventures this year, taking a $200 million loss after taxes.
Rosneft said in a statement carried by Russian news agencies that it would support the return of Exxon to the projects in the future if it were legally possible.

More re: Arctic warming, via GreenPolicy360 -- https://www.greenpolicy360.net/w/Category:Arctic
·····························

February 2018

The story behind the satellite that Trump wants dead
It's difficult to describe all the ways this is stupid
The Orbiting Carbon Observatory's primary job is to see what's happening to the carbon dioxide levels in our atmosphere

There were plenty of striking things about February 12th's budget news, given that it contained lots of draconian cuts that were simultaneously restored because Congress had boosted spending the week before. But perhaps the most striking among them was an item in the proposed budget for NASA: Trump wants to block the follow on to a highly successful NASA mission.
To truly appreciate just how awful this is, you have to understand the history of that satellite and what it means to the scientific community as a whole. So let's step back and take a look at why the Orbiting Carbon Observatory (or OCO) exists in the first place. It turns out it was built specifically to handle some outstanding questions of the sort that people in the administration say are important, and killing its successor would mean the existing mission never lives up to its full potential.
·························································································

A new NASA study provides space-based evidence that Earth's tropical regions were the cause of the largest annual increases in atmospheric carbon dioxide concentration seen in at least 2,000 years...
The findings are published in the journal Science Friday as part of a collection of five research papers based on OCO-2 data.

Carbon Dioxide and OCO-2 Data: Earth Science that Counts
NASA OCO-2, critical measurements, critical mission -- https://svs.gsfc.nasa.gov/12478
Carbon dioxide (CO2) is the most important greenhouse gas released to the atmosphere through human activities...
The OCO-2 mission greatly expands the ability to observe atmospheric carbon dioxide. OCO-2 collects high-precision, total column measurements of carbon dioxide (from the sensor to Earth's surface) during daylight conditions.
Scientists can use model results to understand and predict where carbon dioxide is being emitted and removed from the atmosphere and how much is from natural processes and human activities.
OCO-2's unprecedented science is "a step toward answering critical questions about carbon dioxide and Earth's climate future."
······································
Scott Pruitt's Opinion

···········································································

Full Costs of Fossil Fuels & Global Impact Set Aside

···························································································

US Environmental Nominee Goes Down in Controversy
WASHINGTON / Via NY Times / February 4, 2018 — The Trump administration plans to withdraw its nomination of Kathleen Hartnett White, a climate change skeptic, to lead the Council on Environmental Quality...
Mrs. White has "called renewable energy "unreliable and parasitic," described global warming as "a creed, a faith, a dogma that has little to do with science," and asserted that science does not dictate policy in democracies."
President Trump in October appointed Ms. White, a former Texas environmental regulator who has said that carbon dioxide should be considered the "gas of life" rather than a pollutant, to be the White House senior environmental adviser.

·······························································

Scrubbed: Penultimate Politics
National/Global Security Failure in Strategy Doctrine
"The Pentagon scrubbed its latest National Defense Strategy of all references to climate change..."
A summary document released January 19, 2018, makes no mention of "climate," "warming," "planet," "sea levels" or even "temperature." All 22 uses of the word "environment" refer to the strategic or security landscape. The 11-page memo, signed by Defense Secretary James Mattis, is the first update to the policy in a decade.
It's unlikely the Department of Defense will release a full National Defense Strategy report; instead, the document is expected to remain classified. The Pentagon did not immediately return a call requesting comment.
The move comes a month after the White House dropped climate change from the list of threats in its National Security Strategy. (Via HuffPost)

·····································································

National Academy of Sciences Report: Top Science Priorities for Space-Based Earth Observation Over Next Decade
We live on a dynamic Earth shaped by both natural processes and the impacts of humans on their environment. It is in our collective interest to observe and understand our planet, and to predict future behavior to the extent possible, in order to effectively manage resources, successfully respond to threats from natural and human-induced environmental change, and capitalize on the opportunities – social, economic, security, and more – that such knowledge can bring.

Earth Science Research from Space

By continuously monitoring and exploring Earth, developing a deep understanding of its evolving behavior, and characterizing the processes that shape and reshape the environment in which we live, we not only advance knowledge and basic discovery about our planet, but we further develop the foundation upon which benefits to society are built. Thriving on Our Changing Planet presents prioritized science, applications, and observations, along with related strategic and programmatic guidance, to support the U.S. civil space Earth observation program over the coming decade.

Climate Science @ Reddit: Time to to Look Again to the Future

November 2017

Global Climate Action @ the United Nations Climate Change Conference
International Cooperation (and US Non-Cooperation)
Framework Convention on Climate Change
California Gov. Jerry Brown delivers a blunt climate change message in Germany
Brown has been hailed in German media as the "anti-Trump" for his efforts to keep the United States engaged in the 2015 Paris agreement's commitments to cut greenhouse emissions...
"It's hard to get your mind around something so extensive," said Brown, who was appointed by Prime Minister Frank Bainimarama, the U.N. conference president, to serve as a special advisor for states and regions...
"Let's lead the whole world to realize this is not your normal political challenge," he added. "This is much bigger. This is life itself. It requires courage and imagination."

················································

Carbon Dioxide in Atmosphere Surges
https://mobile.twitter.com/guardianeco/status/924960833729265669

······································
To highlight the global collaboration happening across the world -- http://www.climate-kic.org/
Climate-KIC, from the European Union

The EU's main climate innovation initiative - http://www.climate-kic.org/
································································································

Now Only One Country Refusing to Support the International Climate Agreement
November 7, 2017

Only Two Countries Outside the International Climate Agreement
October 24
··································································································

In the U.S., Trump Administration Acts to Repeal President Obama's Climate Plan
Via Vox
EPA Administrator Scott Pruitt announces actions to repeal the Clean Power Plan, Obama's program to reduce greenhouse gas emissions from US power plants.
This begins a legal and regulatory process that will grind on for many years, likely longer than Trump's first term.
While there is public support for fighting climate change (about 61 percent of Americans, in one recent poll) and specifically for regulating carbon emissions (even a majority of Trump voters, in one poll), the Clean Power Plan does not rest on voter expectations, but on a legal expectation.
In 2007, the Supreme Court ruled, in Massachusetts v. EPA, that carbon dioxide qualifies as an air pollutant under the Clean Air Act. If the EPA determines that carbon is a danger to public health, the court said, it must regulate carbon to reduce that danger.
In 2009, the EPA issued its Endangerment Finding, demonstrating (based on intensive research and documentation) that greenhouse gases are in fact a danger to public health.
The Supreme Court ruling plus the Endangerment Finding mean that the EPA is legally obligated to regulate carbon in such a way as to meliorate the danger it poses to public health.
The only way EPA can escape that core legal obligation is to overturn the Endangerment Finding. Some conservative denialist groups, recognizing that fact, are pressuring Pruitt to attempt just that. Doing so, however, would likely prove impossible. It would have to pass legal review, and the simple fact is that the science overwhelmingly supports the EPA's case.
○ ○ ○ ○ ○ ○ ○ ○ ○ ○ ○ ○ ○ ○ ○ ○ ○ ○ ○
○ ○ ○ ○ ○ ○ ○ ○ ○ ○ ○ ○ ○ ○ ○ ○ ○ ○ ○

Oil Change International Statement on Clean Power Plan Repeal
WASHINGTON - Today, U.S. Environmental Protection Agency Administrator Scott Pruitt issued a Notice of Proposed Rulemaking to repeal the Clean Power Plan. In response, Janet Redman, U.S. Policy Director at Oil Change International issued the following statement:
"Pruitt's move to repeal the Clean Power Plan shouldn't come as any surprise. He's repeatedly partnered with fossil fuel companies to sue the EPA for regulating the industry's air, water, and climate pollution. This kind of cronyism is exactly what happens when government agencies are captured by the corporations they're supposed to oversee.
"According to Pruitt, this is just another way to even the playing field for coal, oil, and gas - but he knows as well as anyone that fossil fuels already get massive government giveaways. In fact, permanent tax breaks for the fossil fuel industry are seven times higher than those for renewable energy.
"The fight to curb the worst abuses of the fossil fuel energy industry won't stop here. Federal legislation, the courts, and millions of voters have made it clear that the federal government is obligated to protect American workers and families from the deadly impacts of dirty energy, not hand polluters taxpayer dollars.

○

Visit the NASA Orbiting Carbon Observatory OCO-2

#ClimateAction Is a Race Against Time
• https://twitter.com/UNFCCC/status/910376712030052357
○

Earth Science Deep Budget Cuts at NASA
Threat to the NASA Mission and Environmental Security

The current array of American earth science satellites, comprising dozens of NOAA and NASA missions, is the product of some 40 years of experimentation and investment on the part of the federal government.
The satellites go by acronyms like GOES-13, Modis, SMAP and OCO-2... We are in a "golden age" of earth science research from space.
Multiple programs and missions are now being placed in danger by a 'deconstruction' agenda by some in the US Congress, in particular by several Congressmen from oil/gas states like Texas and Oklahoma. House science and environment chair Lamar Smith and environment committee chair Senator Jim Inhofe have taken positions to severely cut earth science programs. It is not a move, as GreenPolicy has argued, that advances the nation's security nor does it build a vital position of the US within the global community of nations.
President Trump's budget plan proposes to cut OCO-3, a follow-up mission that would continue essential OCO-2 earth science, CO2 monitoring work.
The political debate continues, but the physics and data, the science, the facts have their own momentum that if denied or hidden, if databases are scrubbed with data lost as a result ("data gaps") of precipitous actions, this will deliver serious costs to future generations. The conclusions of most all current climate scientists are, without doubt, serious science at work and if the science and scientists warnings are ignored it will be at the peril of today's generations and those of the future.
Much is at stake. Many speak of existential questions that are now in human hands. Humanity is entering a new era, an Anthropocene Era where new challenges and new responsibilities are coming into view. Our challenges are local, national and global. It is for us to rise to the challenge.

○

Climate Science Denier to Head Up NASA?
US President to Nominate a Political Voice from Inhofe's Oklahoma...

○

NASA's Mission to Study Planet Earth in Jeopardy
September 2, 2017 Report by Joe Romm
• https://thinkprogress.org/trump-names-climate-science-denier-to-run-nasa-c9a46a6f4a52/

More from Joe Romm at GreenPolicy "Stories of the Day"
Dr. Joseph Romm, creator of climateprogress.org -- https://www.youtube.com/watch?v=P6ag3b1WCYc -- http://www.climateprogress.org

More on Jim Bridenstine from Think Progress/Climate
Bridenstine is a politician without any scientific credentials, unlike previous NASA chiefs ... NASA scientists have led the way in documenting the scientific reality of climate change. But in 2013, Bridenstine not only gave a speech on the House floor filled with standard denier talking points, he actually ended his remarks with a demand that President Obama apologize for funding research into climate science.
The truth is that while "planetary warming does not care about the election," humanity very much cares that the Trump Administration is doing everything it can to undermine climate science and climate action. Bridenstine's nomination deserves widespread opposition.

A Quick Look Back at Bridenstein in the US Congress
Just as extreme weather season kicks off, freshman Rep. Jim Bridenstine (R-OK) demanded that President Obama apologize to Oklahoma for allocating funding to climate change research. Bridenstine, a climate denier who serves on the House Science, Space, and Technology Committee, plans to introduce a bill that defunds climate change research.

Tracking an Anti-Science Faction in the US Congress

The nomination of Jim Bridenstine brings a new level of threat to US national security ...
GreenPolicy360 re-visits our associate Strategic Demands' Op-Ed in July 2016 -- Republicans in Congress, A Vote to Block National Security?

○

Texas, Louisiana, Florida -- and the National Flood Insurance Program

Read more at Sea-Level Rise -- https://www.greenpolicy360.net/w/Sea-Level_Rise

○

Hurricane Harvey Devastates Texas

Extreme Weather: Costs and Risks
○
Monitoring the Global Climate Accord

Donald Trump ends IPCC funding and 'abandons global science leadership'
The US has ended its funding to the Intergovernmental Panel on Climate Change despite the serious national security implications for the country ... and security impacts internationally.
This is a remarkable departure considering the previous high regard for the IPCC, including the fact it was awarded the 2007 Nobel Peace Prize "for their efforts to build up and disseminate greater knowledge about man-made climate change, and to lay the foundations for the measures that are needed to counteract such change."

More on IPCC from GreenPolicy360

○

NYT / Scott Pruitt Is Carrying Out His E.P.A. Agenda in Secret

(A)s he works to roll back regulations, close offices and eliminate staff at the agency charged with protecting the nation's environment and public health, Mr. Pruitt is taking extraordinary measures to conceal his actions, according to interviews with more than 20 current and former agency employees.

WASHINGTON — When career employees of the Environmental Protection Agency are summoned to a meeting with the agency's administrator, Scott Pruitt, at agency headquarters, they no longer can count on easy access to the floor where his office is, according to interviews with employees of the federal agency.
Doors to the floor are now frequently locked, and employees have to have an escort to gain entrance.
Some employees say they are also told to leave behind their cellphones when they meet with Mr. Pruitt, and are sometimes told not to take notes.
Mr. Pruitt, according to the employees, who requested anonymity out of fear of losing their jobs, often makes important phone calls from other offices rather than use the phone in his office, and he is accompanied, even at E.P.A. headquarters, by armed guards, the first head of the agency to ever request round-the-clock security.
A former Oklahoma attorney general who built his career suing the E.P.A., and whose LinkedIn profile still describes him as "a leading advocate against the EPA's activist agenda," Mr. Pruitt has made it clear that he sees his mission to be dismantling the agency's policies — and even portions of the institution itself.

○

Climate Science, Special Report / Key Findings
The 673 page report represents a massive body of the latest scientific findings on climate change.

The report carries with it a monumental scientific gravitas. A level of credibility that Trump, even in his wildest fantasies, couldn't hope to achieve. It includes a culmination of research coming from thousands of peer-reviewed studies resulting in the accumulated work of tens of thousands of scientists. The National Oceanic and Atmospheric Administration (NOAA) served as the lead government agency conducting the report. Representatives from three other federal agencies joined with NOAA along with a team of 54 scientist authors and reviewers drawing from both public and private sector institutional knowledge in compiling the report.

○

Via Politico / Pruitt climate science challenge splits conservative allies
There is concern the GOP and its policies will suffer if the EPA chief reopens a losing argument about whether global warming is real
○
Via China News Xinhua / 'Official' US Notice of Withdrawal from International Climate Agreement
○
National Public Radio - Fresh Air / Al Gore Warns That Trump Is A 'Distraction' From The Issue Of Climate Change
"I have no illusions about the possibility of changing Donald Trump's mind," Gore says. "I think he has made it abundantly clear that he's throwing his lot in with the climate deniers."
Gore spoke with the president multiple times prior to Trump's announcement about the Paris accord. Gore is now focused on building a bipartisan consensus to address the climate crisis.
Part of creating that consensus is spreading awareness of an issue that Gore has been following for decades. His 2006 documentary An Inconvenient Truth, which was basically an adaption of his Power Point presentation about the effects of global warming, was a surprise box office success. Now he has a new documentary, called An Inconvenient Sequel: Truth to Power.


Interview Highlights
On conversations he's had with Trump about climate change
I have taken the old-school view that conversations with a president should be kept confidential, but I will tell you that my simple focus was to convince him to stay in the Paris Agreement, and I had reason to believe that there was a real chance that he might. Previously, before his presidential campaign, he had signed a full page newspaper ad demanding that President Obama take bolder action to solve the climate crisis, so I felt there might be something to work with, and there are some people in his inner circle who certainly do believe that we have to solve the climate crisis. But he has surrounded himself with a rogues' gallery of climate deniers, coming out of the fossil fuel industry, and I think it's rather obvious that they've gained control of his thought process on this issue.

On why he believes Trump pulled out of the Paris Climate Agreement
I think he felt it was another way to throw a bone to his hardcore base. He's adopted the strategy of ignoring any effort to reach out to those who did not support him or to build broader coalitions across party and ideological lines, and seems to be counting on the fervor and passion of his shrinking base to keep him and his presidency afloat. I think that a part of his base has been particularly passionate in trying to deny the existence of a climate crisis.

On the "distracting quality" of the Trump presidency
One of the many problems he's posing for our country is the endless series of distractions — the new round of tweets, the new absurdities every day. When there's a new outrage I feel as if I have to download some existing outrage onto a hard drive so I can make room for the new outrage. The distracting quality of what he says and does is very harmful to our country's ability to sustain our focus on the most important challenges we have. ...
I have no interest in access to the Trump White House. I have no interest in any further dialogue with him. I wouldn't rule it out, because who knows what circumstances could develop, but I have no reservation about withholding criticism of him on those grounds. I just don't want to contribute to the constant distraction that takes us away from what we ought to be focused on.

On how big money is playing more of a role in the denial of climate change
[The fossil fuel industry] financed a major cottage industry of climate denial with pseudo scientists who crank out these phony pseudo-scientific reports. Their principal product is doubt. They know they don't have to win the argument, they just have to create enough doubt to lead people to lose any sense of urgency about solving this crisis. They have made some headway. But again, because Mother Nature has a more persuasive voice than any of us, they're losing this battle. The Paris Agreement was truly a historic breakthrough, illustrating that all around the world opinions are getting stronger and stronger in favor of solving the climate crisis. We're the only country with a major conservative party wedded to provable idiocy on climate science.

On how technological advancements can help combat climate change
Electricity from the sun and the wind is now in many regions much cheaper than electricity from dirty fossil fuels. Electric cars are becoming affordable. Batteries are coming down very quickly in cost, and coupled with renewable energy will utterly transform the world's energy systems, along with sustainable agriculture and forestry, we now have a chance to use these tools to really solve the climate crisis in time to avoid the catastrophic consequences that would otherwise fall upon us.

On if he ever imagined a reality TV star could be president
I did envision that someone with the skills of an actor on the screen might become president, and it was not long thereafter that Ronald Reagan was elected. I think it's not coincidental that someone like Donald Trump with not only the skill set of a reality TV star and the social media skills of what he has become, the tweeter in chief, was successful in today's media environment.
I do think that we need to reclaim the integrity and functionality of our constitutional system, and I hope that we'll see continued progress in moving the forms and patterns of democracy onto the Internet — which, with all of its many problems, the echo chambers and all the rest, nevertheless [restores] the ability of individuals with command of the facts and the ability to express themselves clearly to attract those who agree with their point of view and use knowledge as a form of power that substitutes for great wealth or force of arms.

○

July / June 2017

Head of the US House Committee on Science: Climate Change is "Beneficial"

Lamar Smith Returns from Greenland

Don't Believe Lamar's Line
WASHINGTON — Rep. Lamar Smith (R-Texas) — who has spent his career cozying up to fossil fuel interests, dismissing the threat of climate change and harassing federal climate scientists — is now arguing that pumping the atmosphere full of carbon dioxide is "beneficial" to global trade, crop production and the lushness of the planet.
Rather than buying into "hysteria," Americans should be celebrating the plus sides of a changing climate, Smith argues in an op-ed published July 24th in The Daily Signal, a news website published by the conservative Heritage Foundation.

○

How California Plans to Go Far Beyond Any Other State on Climate

NYT / Just How Far Can California Possibly Go on Climate?
GreenPolicy360 / California out in front in a Green future

Over the past decade, California has passed a sweeping set of climate laws to test a contentious theory: that it's possible to cut greenhouse gas emissions far beyond what any other state has done and still enjoy robust economic growth.
If California prevails, it could provide a model for other policy makers, even as President Trump scales back the federal government's efforts on climate change. The state may also develop new technologies that the rest of the world can use to cut emissions.

○

Voice of the People, via Vox

○

News from the UK and Europe

UK banning all new petrol and diesel cars by 2040
UK Environment Secretary Michael Gove's pledge to ban new petrol and diesel cars in 23 years is not enough to tackle health crisis now, say campaigners
Plans follow French commitment to take polluting vehicles off the road by 2040 owing to effect of poor air quality on people's health

~

Environmental progress on common quality of life issues, building on the precedents of the US Clean Air Act of 1963 and the 1967 Air Quality Act to confront air pollution problems.
Air Pollution, emissions/externalities, measuring the costs to health and environmental security, acting to mitigate the threat, the consequences, local and global...

• https://www.greenpolicy360.net/w/Category:Air_Pollution
• https://www.greenpolicy360.net/w/Category:Air_Quality
• https://www.greenpolicy360.net/w/Environmental_full-cost_accounting
• https://www.greenpolicy360.net/w/Category:Externalities

○

What Is the Cost of One Meter of Sea-Level Rise?

At the G-20 Meeting in Germany: The US Equation, 19+1
Attempting to Find "a text that can be tolerated" - by James Robbins, BBC Diplomatic Correspondent
For many hours, draft versions of the summit conclusions were causing deep concern to most G20 members. On climate change, it was effectively a G19 plus the United States.
Part of the final text will apparently recognise Donald Trump's rejection of the global Paris agreement to limit rising temperatures. But language the US was insisting on, which seemed to endorse the use of coal and oil long into the future, has now apparently reached a form others can tolerate, because they are not directly associated with it.
While this deadlock has apparently been resolved, it reflects a very divisive summit in which the rest of the world has been struggling to come to terms with the US president's "America first" policy: his suspicion or rejection of the whole concept of worldwide agreements designed to encourage free trade as well as collective action against global warming.

'World Aligns Against Trump' ... G-20_19+1

○

World Leaders Move Forward on Climate, Without U.S.
At the G-20 summit meeting, 19 other members broke decisively with President Trump by signing a policy blueprint for meeting their goals in the Paris accord...

○

Continuing News / Scroll

The US President Attempts to Squelch the Science
White House Science Office Shut Down
EPA's Scott Pruitt is Trump's most adept and dangerous hatchet man
Pruitt launching program to 'critique' #climatechange science
U.S. EPA Administrator Scott Pruitt is leading a formal initiative to challenge mainstream climate science ... The disclosure follows the administration's suggestions over several days that it supports reviewing climate science outside the normal peer-review process used by scientists ... The source said Energy Secretary Rick Perry also favors the review. Executives in the coal industry interpret the move as a step toward challenging the endangerment finding, the agency's legal foundation for regulating greenhouse gases from cars, power plants and other sources ... If Pruitt somehow succeeded in rolling back the finding — an outcome that many Republicans say is far-fetched — the federal government would no longer be required to restrict greenhouse gas emissions.
○

What About the Facts, the Science, the Future, the Common Good?

DJT: You want facts? Fact is, I'm PRESIDENT. What don't you understand, I am the PRESIDENT, I know the facts. I decide your future.
(Insert tagline Make America Great Again in all CAPS here)
What "Common Good"? There is no "global community".

○

The data, atmospheric and earth science continue...
Update via NASA's Goddard Institute for Space Studies
NEWS | May 15, 2017 | April 2017 was second-warmest April on record


AP FACT CHECK: A blast of hot air with Trump's climate move

• https://www.washingtonpost.com/news/fact-checker/wp/2017/06/01/fact-checking-president-trumps-claims-on-the-paris-climate-change-deal
• https://www.vox.com/energy-and-environment/2017/6/2/15727984/deceptions-trump-paris-speech

○

The consequences start now / June 1

The US will be judged, this day will be long remembered.
National Security & Global Security are interrelated. He doesn't know this. There's so much he doesn't know & so much he doesn't know that he doesn't know.
Trump just betrayed the world. Now the world will fight back
Brown: The Rest of the World Is Against Trump / Governor Brown Statement on White House Paris Climate Agreement Announcement
"This current departure from reality in Washington will be very short-lived, that I promise you," Brown told POLITICO in an interview. "I've spoken with Republicans here in the Legislature, and they're beginning to get very serious about climate action, so the momentum is all the other way. And I think Trump, paradoxically, is giving climate denial such a bad name that he's actually building the very movement that he is [purporting] to undermine..."

Eurasian response strategy rolls out, aka US acts to turn the world against the US -- http://thehill.com/homenews/administration/335901-european-chinese-leaders-unite-after-reports-trump-may-withdraw-from
Premier Li Keqiang of China said on Thursday that his country remained committed to the fight against climate change and to participating in international efforts for a greener world.
"China will continue to uphold its commitments to the Paris climate agreement," Mr. Li said, confirming a position his country agreed to alongside the United States in 2014, in what proved to be a watershed moment for the ultimate passage of the landmark accord the following year.
"Step by step, and very arduously, together with other countries, we will work toward the goals set" by global leaders in 2015, Mr. Li said, standing beside Chancellor Angela Merkel of Germany in Berlin.
Ms. Merkel, who welcomed the Chinese commitment as "encouraging," has been a leader in the global push for climate action since 1992, when she played a crucial international role in passage of the world's first climate treaty, the Kyoto Protocol.

US business leaders point at downside -- http://www.nbcnews.com/business/business-news/big-business-urges-trump-stick-paris-climate-accord-n766641 -- http://lowcarbonusa.org/business
"If you have to go to a board of directors and say, 'I have to make a multibillion-dollar investment that is multi-year,' are you going to base it on two or four years in the political cycle or … on long-term economic, technological, and consumer trends?" -- Melissa Lavinson / The Atlantic
The GOP must own the consequences.
○ ○ ○ ○ ○ ○ ○ ○ ○ ○ ○ ○ ○ ○ ○ ○ ○

The Future of Humanity, or Crime Against / May 31
Forward or back? -- https://www.axios.com/scoop-trump-is-pulling-u-s-out-of-paris-climate-deal-2427773025.html
Backwards looking -- "The 22" -- https://www.axios.com/scoop-top-republican-senators-urge-trump-to-exit-paris-climate-deal-2421530161.html
A policy direction from the US president that will live up to the challenges or deliver economic, environmental disasters.
"I've always made more money in bad markets than in good markets." -- DJ Trump, Quoted 05/23/16 - MSNBC
The Trump administration: A bump on the road.
Remember that a future president can rejoin the Paris global climate agreement with a 'flick of a pen'.
Musk Says He'll Leave Trump's Business Councils If U.S. Exits Paris Deal. June 1: Musk departs ...
"The noose tightens," Princeton University climate scientist Michael Oppenheimer, co-editor of the peer-reviewed journal Climatic Change, told The Independent. The US withdrawing from the Paris Agreement would only aggravate the climate change problem and make it much more difficult to prevent the crossing of a global temperature to a dangerous threshold. Three billion tonnes of additional carbon dioxide could be released into the air every year...

○
"America's Little Big Man -- http://billmoyers.com/story/little-big-man/

Trump is teaching us how deeply disturbed our American world actually is"

○
○ ○ ○ ○ ○ ○ ○ ○ ○ ○ ○ ○ ○ ○ ○ ○ ○ ○ ○ ○ ○
Change the EPA Regulations? Public Comment a LOUD NO
Last month, the Environmental Protection Agency put out a call for comments about what regulations are in need of repeal, replacement or modification. The effort stemmed from an executive order issued by President Trump earlier this year instructing agencies to reexamine regulations that "eliminate jobs, or inhibit job creation" and/or "impose costs that exceed benefits."
More than 55,100 responses rolled in by the time the comment period closed on Monday — but they were full of Americans sharing their experiences of growing up with dirty air and water, and with pleas for the agency not to undo safeguards that could return the country to more a more polluted era.
"Know your history or you'll be doomed to repeat it," one person wrote. "Environmental regulations came about for a reason.

○

Conservative Group Led By EPA Chief Pruitt Received Dark Money To Battle Environmental Regulations
June 2017 / Via MapLight-Fast Company
Donors include group affiliated with the Koch brothers, whose companies are now lobbying the EPA and the Trump administration

○
Fighting Back
Trump's Rollback of Environmental Regulations
Opposition Begins in the Courts

(Via Forbes - April 15, 2017)
No matter who's in office, every major EPA rule ends up in court. It's inevitable. Industry groups and many Republican-run states fought every major EPA rule under President Obama, and Democrat-led states and green groups will do the same with President Trump. This type of partisan litigation has been commonplace since the EPA was created almost fifty years ago.
This time around, however, the environmental groups will have to rely even more heavily on litigation than in the past. That's because, of the three branches of the federal government, the Democrats now only hold a majority of one portion of one branch: the lower courts. The federal district and appellate courts are packed with Clinton and Obama appointees. Although the balance on the U.S. Supreme Court is now likely 5-4 in favor of conservatives, there are 13 intermediate appeals courts; according to Russell Wheeler, a scholar at the Brookings Institution, nine of these appeals courts have a majority of Democratic appointees. The lower federal district courts are also filled with Democratic appointees.
The green groups will almost certainly look to exploit these majorities over the next two years. As David Doniger, Director of the Climate and Clean Air Program at the Natural Resources Defense Council said recently: "Scott Pruitt has to tear down our climate and clean air regulations the same way they were built up, following all the steps required by law. We'll fight at every step, and we'll see them in court."
What's more, virtually every major environmental statute (like the Clean Air Act and Clean Water Act) includes a citizen suit provision. These provisions allow citizens (including environmental groups) to sue the EPA, state agencies, and companies that fail to comply with environmental mandates. Courts can order offenders to comply and even impose hefty penalties. In addition to challenging rules that are made (or more likely, repealed) under a Pruitt-led EPA, expect to see environmental groups filing more citizen suits than usual over the next few years.
It is far from clear how the Trump administration could actually "exit" the Paris agreement, assuming that the Pruitt line wins and the administration determines that it wants to. Now that the agreement has entered into force, it takes three years under its terms for a party to withdraw, followed by a one-year waiting period — a length roughly equal to Trump's first term in office.
"There's a strong antiscience attitude within this administration. I have heard nothing that suggests support for a scientific agenda."

CO2 / 400 PPM, Science Facts and Global Risks
Latest CO2 Data Reports from Mauna Loa

https://scripps.ucsd.edu/programs/keelingcurve/
https://www.bloomberg.com/graphics/carbon-clock/BLOOMBERG-CARBON-CLOCK-TECHNICAL-WORKING-PAPER.pdf
○

Research Report: We are heading for the warmest climate in half a billion years. So what's the big deal?
○
From GreenPolicy friend Andrew Revkin: "The following ProPublica article just scrapes the surface on why there's no easy answer in deciding how much to invest now to limit downside risk to future generations ... there's probably no more consequential and contentious a target for the incoming administration than an arcane metric called the "social cost of carbon."

Will Trump's Climate Team Accept Any 'Social Cost of Carbon'?
The nation's top science panel has just sketched a clearer way to set a fair price today for cutting tomorrow's climate risks. Some of Trump's advisers say the price should be zero.
Currently set at $36 per ton of carbon dioxide, the metric is produced using a complex, and contentious, set of models estimating a host of future costs to society related to rising temperatures and seas, then using a longstanding economic tool, a discount rate, to gauge how much it is worth today to limit those harms generations hence. (For context, the United States emitted about 5.1 billion tons of CO2 in 2015, out of a global total of 36 billion.)
... the social cost of carbon underpins justifications for policies dealing with everything from power plants to car mileage to refrigerator efficiency. The carbon valuation has already helped shape 79 regulations.
The strongest sign of a coming challenge to the social cost calculation came in a post-election memorandum from Thomas Pyle, who was then president of the industry-funded American Energy Alliance and Institute for Energy Research and who now leads the Trump transition team for the Department of Energy. In the memo, he predicted policies resulting in "ending the use of the social cost of carbon in federal rule makings."

○

March 30, 2017

March 29, 2017

Chair of House Science Committee Says the Journal 'Science' Is Not Objective

March 28, 2017

Trump signs order sweeping away Obama-era climate policies

5:23 PM ET - CNN / Trump dramatically changes US approach to climate change

○

Trump to hire major coal lobbyist to be deputy administrator at EPA
Trump's reported pick, Andrew Wheeler, to help lead the EPA is a former senior staffer of climate change denier Sen. James Inhofe
○

Environmental Legal Actions Are Just the Beginning
Youth Climate Lawsuit Shifts Focus to Trump
"What's likely the highest-stakes climate lawsuit on the planet?"
○
Climate lawsuit to stop Trump administration 'destruction of documents'
Shortly after President Trump's inauguration, the plaintiffs submitted a request that the Department of Justice preserve all documents that could be relevant to the lawsuit, including information on climate change, energy and emissions, and cease any destruction of such documents that may otherwise occur during the presidential transition. The request came just days after reports began to surface of climate information disappearing from White House and certain federal agency websites.
"We are concerned with the new administration's immediate maneuver to remove important climate change information from the public domain and, based on recent media reports, we are concerned about how deep the scrubbing effort will go,"Julia Olson, chief legal counsel for the plaintiffs and executive director of the advocacy group Our Children's Trust, said in a statement at the time. "Destroying evidence is illegal and we just put these new U.S. Defendants and the Industry Defendants on notice that they are barred from doing so."
The Trump administration is combating this request in its motion to stay litigation, along with its motion to appeal. The administration charges that the United States could be "irreparably harmed" if the case's proceedings are not halted pending consideration of its appeal, claiming that "the extraordinary scope of this litigation and the concomitant scope of discovery that Plaintiffs appear to be seeking set this case apart."
"One of the things that the government argues is that the preservation of documents itself represents a burden on the government," said Michael Burger, executive director of the Sabin Center for Climate Change Law at Columbia Law School. "What they're arguing is that they'll be irreparably injured by having to go through discovery here."
This, he added, "sends kind of the wrong signal, or at least a very dangerous signal, in terms of what the government's priorities are or what it's thinking of doing. It shouldn't be any kind of burden for the government to preserve documents that are already in existence."
But given the broad implications of the case for U.S. climate action, especially if the plaintiffs prevail, "it's not surprising that the Trump administration would want to quash it," said Gallagher, the Sierra Club legal director.
If the case were successful, the federal government would be obligated to take meaningful action against climate change, probably through a planned reduction in greenhouse gas emissions. This type of order would run counter to the current administration's priorities. On Thursday, Scott Pruitt, the EPA chief, rejected the underlying science of climate change, and the administration has indicated its intent to cancel a number of Obama-era climate and environmental regulations, including the Clean Power Plan, and withdraw from the Paris climate agreement.

○

Environmental Protection Agency's New Chief Rejects Core Mission of the EPA
E.P.A. Head Stacks Agency With Climate Change Skeptics
Who needs "science" in an EPA Office of Science and Technology mission statement anyway?
"It's not about Pruitt, it's about the Republican Party.

"The GOP's goal is to block or reverse any policy that would negatively affect its donors and supporters, who are drawn disproportionately from carbon-intensive industries and regions... That means, effectively, blocking any efficacious climate policy (which, almost by definition, will diminish fossil fuels).

"Alone among major parties in the developed world, the GOP rejects the need to act on climate change. That's the outrage. Pruitt is an epiphenomenon."
---
○

New US Secretary of State Tillerson and Climate Change

○

Via Katharine Hayhoe
When you try to replicate climate contrarian papers
• https://www.facebook.com/katharine.hayhoe/videos/1823744504517095/

January 2017

Environmental Security, National Security

'Trump is at war with science and knowledge'
-- Via the Los Angeles Times
Nearly every day brings a new report of a federal agency told to shut down communications with the public or even members of Congress; tweets about important topics such as climate change removed from the public record; bans on talking to the press...
Researchers in government and elsewhere are concerned that shutting down outside communications is merely the first step in a campaign to undermine the credibility of established science. As Alex Parker, an astronomer at the Southwest Research Institute in Boulder, Colo., observed in a tweet this week: "Barring public communication from science agencies reduces their visibility, which masks their value, which makes them easier to dismantle."
○
Carl Pope: The REINS Act ... a bill which would effectively repeal future standard setting under every important environmental, public health, consumer protection, labor standards, occupational safety and civil rights law on the books.

Former Chief of ExxonMobil Testifies Before US Congress
President-elect Donald Trump's nominee for secretary of state, Rex Tillerson, said he believes the risks of climate change "could be serious enough that action should be taken," but he did not elaborate on what that action should be.
Tillerson testified that he formed his views "over about 20 years as an engineer and a scientist, understanding the evolution of the science." Ultimately, he said, he concluded that increasing greenhouse-gas concentrations in the atmosphere are having an effect on the earth's climate. But he added, "Our ability to predict that effect is very limited," and precisely what actions nations should take "seems to be the largest area of debate existing in the public discourse."

Former General in Charge of US Central Command Appears Before Congress
General Mattis' pre-hearing written remarks line up with the ex Exxon chief executive, Rex Tillerson, nominee for Secretary of State. We agree that international alliances must be stressed as strategic goals, but alliances have to be mutual with core values that go beyond theaters of war and continued conflict. The geopolitics of today extend far beyond the interests of the new US administration preparing to take office in opposition to critical international alliances. The recently achieved climate accord is a key element in national/global security. Although the US Department of Defense has instituted policies that acknowledge and take into account the 'threat multiplier' of global climate change, the new administration and allies in Congress have announced efforts to pushback climate cooperation internationally and rollback renewable energy goals. The realpolilitik of a multilateral world with energy and climate policies that the new administration opposes is about to play out politically and, in the case of General Mattis, militarily. He will soon face challenges from many of the industrial democracies in opposition to the Trumpian view of the world.

○

A New Year Arrives as New Challenges Arise

Trump and the Climate: His Hot Air on Warming Is Far From the Greatest Threat
(From Andy Revkin, his second article on his new Beat at ProPublica)
Trump, who has called climate change a hoax, has frightened many with his embrace of fossil fuels.
What's truly scary, scientists and others say, is how much larger the problem is than one American president.

○ ○ ○ ○ ○ ○ ○ ○ ○ ○ ○ ○ ○ ○ ○ ○ ○ ○ ○ ○ ○

December 14th, 2016
Governor Jerry Brown Calls On Scientists to Deliver Truth Telling
The American Geophysical Union meet up in California is the largest Earth and space science meeting in the world
The AGU promotes discovery in Earth and space science for the benefit of humanity

○ ○ ○ ○ ○ ○ ○ ○ ○ ○ ○ ○ ○ ○ ○ ○ ○ ○ ○ ○ ○

On the Election of Donald Trump as US President

○ ○ ○ ○ ○ ○ ○ ○ ○

'The List', aka, beginnings of a purge

Trump transition team for Energy Department seeks names of employees involved in climate meetings
Trump Team Memo Hints at Big Shake-Up of U.S. Energy Policy
Trump team letter sparks 'witch hunt' fears at Energy Department
Trump team wants 'lists' of Energy Department climate researchers

○

Trump to scrap NASA climate research in crackdown on 'politicized science'
NASA's Earth Science division is set to be stripped of funding... Via The Guardian

○

GreenPolicy360 addresses the upcoming Earth Science debate and decisions to be determined in Congress and by the incoming President.
The consequences -- and legacy -- of this generation's actions, the president-elect's actions, the US Congress actions and its votes, the corporate interests and lobbying will be felt -- and judged -- for decades going forward.

○ ○ ○ ○ ○ ○ ○ ○ ○ ○ ○ ○ ○ ○ ○ ○ ○

Continuing Post-election News
Trump elected, Trump administration plans to dismantle environmental policy and protection...
• https://www.scientificamerican.com/article/trump-picks-top-climate-skeptic-to-lead-epa-transition/

○ ○ ○ ○ ○ ○ ○ ○ ○ ○ ○ ○ ○ ○ ○ ○ ○ ○ ○

○ ○ ○ ○ ○ ○ ○ ○ ○ ○ ○ ○ ○ ○ ○ ○ ○ ○ ○
Standing Rock, Water, Oil and Taking a Stand

https://steemit.com/dapl/@thirdeye/the-great-bison-spirit-and-the-dakota-access-pipeline
Standing Rock Arrival of Wild Buffalo

Remember and Respect Indigenous Rights
• http://www.yesmagazine.org/how-to-talk-about-standing-rock-20161028
○ ○ ○ ○ ○ ○ ○ ○ ○ ○ ○ ○ ○ ○ ○

CANNON BALL, ND - The Standing Rock Sioux Tribe has released a statement regarding law enforcement escalation today at Dakota Access Pipeline protest sites.
The statement below is from Dave Archambault II, Chairman of the Standing Rock Sioux Tribe:
"Militarized law enforcement agencies moved in on water protectors with tanks and riot gear today. We continue to pray for peace. We call on the state of North Dakota to oversee the actions of local law enforcement to, first and foremost, ensure everyone's safety. The Department of Justice must send overseers immediately to ensure the protection of First Amendment rights and the safety of thousands here at Standing Rock. DOJ can no longer ignore our requests. If harm comes to any who come here to stand in solidarity with us, it is on their watch. They must step in and hold the state of North Dakota and Morton County accountable for their acts of violence against innocent, prayerful people.
The Obama administration has asked DAPL to voluntarily halt construction until the review process has been completed, but DAPL has ignored these repeated requests. By deploying law enforcement to support DAPL construction, the State of North Dakota is collaborating with Energy Transfer Partners and escalating tensions. We need our state and federal governments to bring justice and peace to our lands, not the force of armored vehicles.
We have repeatedly seen a disproportionate response from law enforcement to water protectors' nonviolent exercise of their constitutional rights. Today we have witnessed people praying in peace, yet attacked with pepper spray, rubber bullets, sound and concussion cannons. We urge state and federal government agencies to give this tense situation their immediate and close attention.
We also call on the thousands of water protectors who stand in solidarity with us against DAPL to remain in peace and prayer. Any act of violence hurts our cause and is not welcome here. We invite all supporters to join us in prayer that, ultimately, the right decision—the moral decision—is made to protect our people, our sacred places, our land and our resources. We won't step down from this fight. As peoples of this earth, we all need water. This is about our water, our rights, and our dignity as human beings."
Earth Science 360°
Countries Climate Action/INDC Plans
October 4, 2016: EU votes to affirm the #ParisAgreement
The most comprehensive international agreement ever to combat man-made climate change will take effect next month, less than a year after negotiators from more than 190 countries reached international accord.
October 5, 2016 / The European Parliament yesterday approved ratification of the Paris climate accord by the European Union (EU).
United Nations Secretary-General Ban Ki-moon: "There are two requirements for the Paris Agreement to enter into force. Fifty-five parties to the Agreement, and fifty-five percent of greenhouse gas emissions accounted for... With the action taken by the EU Parliament, we will achieve both thresholds."

GreenPolicy continues listing and updating climate plans and climate plan actions from countries across the globe...

Earth Day / April 22, 2016 / Signing Climate Action Plans

As of January 1, 2016, GreenPolicy has updated 189 country climate plans

○ ○ ○ ○ ○ ○ ○ ○ ○ ○ ○ ○ ○ ○

First Cruise Ship Crossing Ice-Free Arctic Passage

Arrival in New York City - September 16, 2016

············································································

·······························································

"A Hoax", Human-Caused Climate Change is a Hoax claims a US Candidate for President, while International Climate Agreements Make History
Donald Trump and the Climate-Change Countdown
September 29 -- Elizabeth Kolbert: Donald Trump, who has very publicly called climate change a "hoax" (despite very publicly denying having done so, in Monday's debate), has said that he will "rescind" the Clean Power Plan. Hillary Clinton, in contrast, has said that she will carry it out. Whoever is elected will, it seems, have the chance to nominate the deciding Justice to the Supreme Court. This could be seen as yet another reason to be terrified of a Trump victory. Or it could be seen as the reason to be terrified of a Trump victory.
○
September 2 -- There they go again, a follow-up monumental agreement between China and the US, although Republican candidate Trump calls climate change a "Chinese hoax". Sure Donald, whatever...
○
U.S. and China ratify sweeping climate deal and urge other nations to follow their lead
The swift action is likely to spur other nations to move with more dispatch, both to formalize the deal and to cut emissions, said Jake Schmidt, director of international programs for the NRDC - Natural Resources Defense Council.
"It creates a momentum," Schmidt said. "If you want to be a good global citizen, you need to act on climate change, and you need to do it now."
○
FYI GreenPolicy readers, no, your Siterunner Steven Schmidt isn't related to Jake Schmidt of NRDC or, for that matter, related to NASA climate scientist Gavin Schmidt, but ...
"Brother Gavin" from NASA Goddard is on message again here as he reports the data ...

NASA: Earth is warming at a pace 'unprecedented in 1,000 years'
August 30, 2016
The planet is warming at a pace not experienced within the past 1,000 years, at least, making it "very unlikely" that the world will stay within a crucial temperature limit agreed by nations just last year, according to Nasa's top climate scientist.
This year has already seen scorching heat around the world, with the average global temperature peaking at 1.38C above levels experienced in the 19th century, perilously close to the 1.5C limit agreed in the landmark Paris climate accord. July was the warmest month since modern record keeping began in 1880, with each month since October 2015 setting a new high mark for heat.
Nasa said that records of temperature that go back far further, taken via analysis of ice cores and sediments, suggest that the warming of recent decades is out of step with any period over the past millennium.
"In the last 30 years we've really moved into exceptional territory," Gavin Schmidt, director of Nasa's Goddard Institute for Space Studies, said. "It's unprecedented in 1,000 years. There's no period that has the trend seen in the 20th century in terms of the inclination (of temperatures)."
"Maintaining temperatures below the 1.5C guardrail requires significant and very rapid cuts in carbon dioxide emissions or co-ordinated geo-engineering. That is very unlikely. We are not even yet making emissions cuts commensurate with keeping warming below 2C."
····················································

○
More Climate News from GreenPolicy

US House Science Committee Acts to Defend ExxonMobile Against Attorneys General
US House Committee Grills EPA
Rep. Bill Johnson (R-OH) notably called the EPA rules "un-American" during a July 6th hearing of the Energy and Power subcommittee held to review the EPA's regulations, especially regarding coal-generated power.
"I think it's absurd, I think it's irresponsible. Quite frankly, Ms. McCabe, I think it's un-American."
"It's like a dad-gum permission slip to do business in America... doesn't produce a product, doesn't pay a salary, it doesn't go to any company's bottom line. It's like going to the movie theater and buying a ticket but you don't get the popcorn or the diet Coke, you gotta pay extra to get that stuff, and the projector doesn't work. It's a ripoff!"

Just Another Hot Air Day
June 2016
Republicans in US Congress Vote to Block National & Global Security
Attempt to Defund and Block Defense Dept. Studies and Work Related to Impacts of Climate Change

Thirty-One Top Scientific Societies Speak with One Voice on Global Climate Change

May 26 / Trump v the World of Science: US Republican Presidential Candidate Announces His Energy Policy
'Presumptive Nominee' Says Cancel the Paris agreement, More fossil fuels, Less Clean/Renewable Energy
U.S. Presidential Campaign: Environmental Threats
Trump v the World: Announces his Energy policy
Republican presidential candidate -- Cancel the Paris agreement, More fossil fuels, Less Clean/Renewable Energy
In a speech laying out his energy agenda for the United States, Trump promised to undo essentially every major policy developed in last decade intended to slow human-caused global warming.

Trump declares he doesn't believe the science, says he believes climate change a hoax and that climate change is "BS"
Trump tweet: This very expensive GLOBAL WARMING bullshit has got to stop. 'Environmentalists are the problem', acc to the Republican candidate for president
Our planet is freezing, record low temps,and our GW scientists are stuck in ice
May 31, Stephen Hawking interviewed by ITV on science, global threats and... the US presidential election:
Stephen Hawking / ITV: The world-famous theorist has made no secret of his disdain for the likely Republican Party presidential nominee. But asked if his knowledge of the universe meant he could explain the popular appeal of the billionaire tycoon, he told ITV's Good Morning Britain: "I can't. He is a demagogue, who seems to appeal to the lowest common denominator". In the same interview, Hawking also said he didn't believe Trump was the greatest threat facing America, or even the world. The greatest threat, he said, is human-caused climate change.
"A more immediate danger is runaway climate change," Hawking said. "Runaway climate change... A rise in ocean temperature would melt the ice-caps, and cause a release of large amounts of carbon dioxide from the ocean floor." "We are changing our climate for the worse. That would have catastrophic effects."

○
May 20, Another scholar speaks out, Noam Chomsky addresses the US presidential election: ... "(W)e haven't even talked about the worst problems: the economic problems are bad enough, as are the social problems, but far worse than these are the major threats to the survival of the human species – the threat of nuclear war and environmental catastrophe. Here, if you look at the US primaries, you have to be impressed and appalled by the utter irrationality of the species. Here are two enormous problems that have to be faced right now, and they are almost absent from the primaries." And Trump? "(T)here are some pretty stable elements of his ideology, if you can even grant him that concept. One of them is: "Climate change is not taking place." As he puts it: "Forget it." And that's almost a death knell for the species – not tomorrow, but the decisions we take now are going to affect things in a couple of decades, and in a couple of generations it could be catastrophic."
○
Anthropogenic Global Warming #AGW / http://climate.nasa.gov/scientific-consensus/
Catastrophic Anthropogenic Global Warming #CAGW / https://en.wikipedia.org/wiki/Runaway_climate_change

"Another month, another record. The extraordinary heat that was recorded in 2015 pales by comparison to 2016."
○ ○ ○ ○ ○ ○ ○ ○ ○ ○ ○ ○ ○ ○ ○


Youth Climate Advocates Secure Victory in Massachusetts Climate Change Lawsuit
Supreme Judicial Court of Massachusetts rules that state must impose comprehensive cuts in greenhouse gas emissions
Must comply with the 'Global Warming Solutions Act'
Youth Climate Lawsuit Moves Forward in Massachusetts Climate Change Lawsuit.

See Related Lawsuit Update: March 2017

Youth Climate Lawsuit Shifts Focus to Trump

It's Donald Trump vs. 21 young people armed with global consensus on climate change
What's likely the highest-stakes climate lawsuit on the planet
Earlier this month, not long after the plaintiffs' lawyers replaced President Obama with Trump in the suit, the administration filed a request for interlocutory appeal – a rare request since appeals are usually filed after a trial judgment, not before. Trump's lawyers also objected to a letter sent to federal agencies demanding that they preserve climate data and emails between the administration and the fossil-fuel industry that might prove the government has known since the 1960s about the dangers to public health posed by fossil fuels.
Lawyers for Trump are responding quickly and aggressively to a case that will embarrass and interfere with the administration's efforts to roll back environmental regulations and kneecap the EPA...
Global Warming:Higher Global Temperatures
April 22 -- Earth Day: Countries Signing the Paris Agreement at the UN
The R's on the Science Com't act -- by surveilling scientists
130 countries have committed to sign the Paris climate change deal during a kickoff ceremony on April 22, Earth Day


April 2016
Fracking etc, one day in the life of the US energy mix 'n mash

March 2016
Great Barrier Reef bleaching may be 'last wake-up call', marine scientists say

Coral as a canary, a sentinel species

Underwater Heat Wave Devastates Great Barrier Reef
Hardest-hit area includes some of Australia's most remote and pristine coral
March 29, 2016
CANBERRA, Australia — An underwater heat wave is devastating huge swaths of Australia's Great Barrier Reef, marine researchers have found.
A Nightmare is Unfolding in the Great Barrier Reef
Extensive bleaching has been caused by higher ocean temperatures
To prevent further damage, governments should commit to lowering emissions, an Australian team says
"This has been the saddest research trip of my life," James Cook University professor Terry Hughes, the convener of the National Coral Bleaching Taskforce, said in a press release after the team aerially surveyed almost 2,500 miles of the northern Australia reefs.
Coral bleaching is a modern phenomenon, marine scientists say; Over the past 400 years, there's no evidence of bleaching events until the late 20th century. Changing environmental factors like rising sea temperatures can cause the coral to expel their photosynthetic algae, called zooxanthellae, making many turn stark white. Others remain vivid, but have lost the green and brown hues that signal health. Without the symbiotic algae to process sunlight into oxygen and other nutrients, the coral dies.
Sydney, Australia - The Worst Bleaching Event
"What we're seeing now is unequivocally to do with climate change," Prof Justin Martin Univ of Queensland tells the ABC

Visit Latest Ocean Science at www.TinyBlueGreen.com

Australia's Great Barrier Reef hit by severe bleaching - Video
March 2016
Anthropogenic Climate Disruption: The Debate, Updates, and the Money Behind Much of the Debate
"Apparently, impending catastrophe doesn't mean much to some of the United States' wealthiest people. Once again a report has arisen documenting how fossil fuel millionaires pumped more than $100 million into Republican presidential super PACs last year. That means that $1 out of every $3 donated to Republican candidates coming from hyper-rich individuals came from people who made their fortunes from fossil fuels. In boosting GOP politicians, these funders were simply acting to protect their cash cows from those of us who happen to give a damn about the planet.
"A recent report by the Center for American Progress Action Fund shows that more than six out of every 10 Americans are represented by someone in Congress who denies the reality of ACD. According to the report, 59 percent of the Republican House caucus and an amazing 70 percent of the Republicans in the Senate deny ACD is real. The report also reveals that, according to the US Census, 202,803,591 Americans are represented by an ACD denier."

○ ○ ○ ○ ○ ○ ○ ○ ○

Threat Environment
ExxonMobil Under Investigation
Money-in-Politics: Giants of the oil and gas industry spend millions in 2015 to manipulate lawmakers and public discourse on climate change

Oil Change International ... "Exposing the true costs of fossil fuels"

ExxonMobil predicts "long-term demand growth" and profits in investor report
~
Bloomberg: Big Oil's Climate Obstruction Efforts
~
Wall Street Journal Editorial Board Meltsdown with Bizarre Accusation: Like Cromwell Did Catholics?
U.S. Sen. Sheldon Whitehouse, Rhode Island Democrat who is the Senate's leading voice on climate change, is locked in a bitter brawl with the Wall Street Journal editorial page over his proposal to sue fossil fuel companies for fraud

○ ○ ○ ○ ○ ○ ○ ○ ○ ○ ○ ○ ○ ○ ○ ○ ○ ○ ○ ○ ○ ○

The Presidential campaign comes to the 'Sunshine State'
Sunshine state pol updates -- Some environmental Carl Hiaasen riffing on Florida's Gov Scott, and an e-bit of Clinton & Sanders from today's Miami Herald & TampaBay Times.
Clinton "mocked the Scott administration's directive to state employees not to use the words "climate change" and pledged to support renewable energy in Florida."
"Of Scott's order to state employees, she said: "I found this one hard to believe. I mean, you've just got to shake your head at that."
"When Republicans say they can't talk about climate change because they're not scientists, Clinston said, there's a cure for that: "Go talk to a scientist."
Sanders "also criticized Republicans for their obstinance on climate change, which he said is holding Florida back from becoming a leader in renewable energy."
"The state of Florida has an extraordinary natural resource: its called sunlight," Sanders said, "and this state should be a leader in the world in producing solar energy."
And from Florida, an Editorial re: political moves in the 'Sunshine State'... misnaming a constitutional amendment that would, in effect, *prevent sunshine/solar energy* from competing w/ the fossil fuel industry. The issue is now before the Court. Ivan Penn formerly w/ the St Pete Times, now w/ the LA Times, wrote extensively about energy issues in Florida. What a long-running story it is. Today's Tampa Bay Times Editorial speaks of the latest chapter of public good v energy industry-lobbying power...

○ ○ ○ ○ ○ ○ ○ ○ ○ ○ ○ ○ ○ ○ ○ ○ ○ ○ ○ ○ ○ ○

Energy Innovation:
Shift Away from Fossil Fuels to Renewables
Our Generational Challenge: Transformative Eco-nomics
NextGen Batteries, Grid-Scale Storage, Metering & Efficiencies
Elon's thinking, a planet citizen's thinking:
From GrnPolicy: Elon Musk spoke of how the iconic whole earth "Blue Marble" photo of Earth had inspired him to dream and to move his technology plans toward a space & earth connection...
Elon speaks of the danger to Earth's atmosphere, our planet's 'thin blue layer': "We're running the most dangerous experiment in history right now, which is to see how much carbon dioxide the atmosphere can handle before there is an environmental catastrophe."
"The greater the change to the chemical composition of the physical, chemical makeup of the oceans and atmosphere [due to increased carbon emissions], the greater the long-term effect will be... [W]hy would you run this crazy experiment to see how bad it'll be? We know it's at least some bad, and the overwhelming scientific consensus is that it'll be 'really bad'."
"As far as Earth is concerned, I think the biggest problem that humanity faces is one of sustainable energy. If we don't solve that problem this century, independent of any environmental concerns, we will face economic collapse… This is obvious."
○ ○ ○ ○ ○ ○ ○ ○ ○ ○

Obvious security threats that go un-acknowledged...
None of the Republican Candidates for US President Support Action Against Climate Change
What Problems, We See No Problems
Environmental Scorecard: Cruz and Rubio voted against every green bill,
and opposed every pro-environment, anti-pollution piece of legislation
Trump has taken things further, even as he declares his concern over nuclear weapons
Trump tweet: This very expensive GLOBAL WARMING bullshit has got to stop.
Our planet is freezing, record low temps,and our GW scientists are stuck in ice
○ ○ ○ ○ ○ ○ ○ ○ ○ ○
Florida's Senator, Marco Rubio, campaigns for president denying human activity's connection to climate change. Yet his home state feels the impacts even as the Senator and most of Republican leadership in the State looks away: "Florida is ground zero for sea level effects in the United States, and the debate here still seems to be whether this is happening – not what to do to prepare for it," said Jay Famiglietti, a senior water scientist at NASA's Jet Propulsion Laboratory. "Given our current rates of rise, we can expect some rather severe consequences, and I'm not sure we're ready to deal with the consequences of what's going on."
Read more about Florida and climate change here

○ ○ ○ ○ ○ ○ ○ ○ ○ ○

February 2016
Breaking News/Feb. 14: The sudden death of US Supreme Court Judge Antonin Scalia sets up "an evenly divided bench", as commentators report on Feb. 13th on the news of the Justice's death in Texas. This change in the Court has wide-ranging consequence, including the Court's critically important vote on President Obama's most ambitious effort to fight climate change, the Clean Power Plan. The Court of Appeals for the District of Columbia Circuit now has to finish hearing the case and rule before the Supreme Court takes up the climate plan again. The Court now will be divided and visibly a "deadlocked" judiciary until a new Supreme Court justice is appointed and confirmed.
The Supreme Court's Feb. 9th Stay Order to halt implementation of the President's Clean Power Plan, a large part of the US climate plan put forward at the international climate summit in Paris in December, came on what was described as an "unprecedented" decision by the Court on a 5-4 vote. Without Scalia's vote on environmental issues, the Court's reach will be limited to block Presidential powers addressing environmental and climate issues. The balance of power has shifted. On climate and energy policy, and many upcoming important and historic cases before the Court, the future decisions of the Court are more than ever in question. The presidential campaign has much more at stake now impacting the future of the country -- and planet. The next Supreme Court justice will, no doubt, be a swing vote with real power.
The US Supreme Court order blocking President Obama's plan to cut emissions from coal-burning power plants is an unprecedented step and one of the most environmentally harmful decisions ever made by the nation's highest court
US Supreme Court Deals Blow to Obama's Efforts to Regulate Coal Emissions
WASHINGTON — NYT/Feb 9, 2016 — In a major setback for President Obama's climate change agenda, the Supreme Court on Tuesday temporarily blocked the administration's effort to combat global warming by regulating emissions from coal-fired power plants.
A stunning development," Jody Freeman, a Harvard law professor and former environmental legal counsel to the Obama administration, said in an email. She added that "the order certainly indicates a high degree of initial judicial skepticism from five justices on the court," and that the ruling would raise serious questions from nations that signed on to the landmark Paris climate change pact in December."
Related Coverage of Supreme Court Climate Vote
'Washington DC and World Around DC'
January 2016 Was the Most Abnormally Warm Month Ever Recorded, NASA Says
NASA's analysis found this was the largest monthly warm temperature anomaly in their database dating to 1880
It's Hot: Is It Deniable? Ask the US Congress
Predictions: Climate change to speed up
Climate scientists say human impacts are adding up faster than reported...
Business-as-usual forces argue "not to worry", that the consensus of science is wrong...
Looking back & looking forward... what if's / NASA Asks: "Is a Sleeping Giant Stirring in the Arctic?"

"Watch 25 years of Arctic Sea Ice disappear"
Action Agenda
Via Climate Reality Project
SWEDEN / COSTA RICA / NICARAGUA / SCOTLAND / GERMANY / URUGUAY / DENMARK / CHINA (Wondering how the world's largest carbon emitter can also be a leader in renewable energy? It may seem counter-intuitive, but in 2014 China had the most installed wind energy capacity – by a longshot – and the second-highest installed solar PV capacity) / MOROCCO / UNITED STATES OF AMERICA (In the US, a new solar energy system was installed every two minutes and 30 seconds in 2014, earning the US fifth place on the installed solar PV capacity global rankings. America also has the second-highest installed wind energy capacity in the world (after China). Unfortunately, the energy demand in the States far outpaces the renewable capacity) / KENYA (geo-thermal)
○
Snapshot — January 2016
The sands of time shift and the hydrocarbon era begins to fade
○
2016: Reddit AMA: Science-Sea Level Rise
Update: Jason-3 in Orbit - http://www.nasa.gov/press-release/jason-3-launches-to-monitor-global-sea-level-rise
https://blogs.nasa.gov/Jason-3/
Jason-3 Mission -- Jason-3 to launch Jan 17, 2016
Earth science/measurements provide critical information about ocean circulation patterns and about both global and regional changes in sea level and the climate implications of a warming world
For over 20 years, the Jason series of satellites (and their predecessor TOPEX/Poseidon), have helped to track global sea level rise, one of the main symptoms of climate change, and other climate phenomena such as El Niño. Data from Jason-3 will be added to this record and will be vital in helping to improve climate prediction models
○
US Congress attempts to deny the security threat
Feb 3, 2016 / House Science Com't Meets Again: Focus on why we shouldn't do anything about climate change
Looking back at 2015, Green Progress and GOP Buffoonery
Washington Post editorial, January 3, 2016
15 Ridiculous Things Far Out Media Said About Climate Change In 2015
Media Matters, End of Year wrap up

US House Science Com't Chair Climate/Security Disaster
Obama Vetoes GOP Attempt to Kill Climate Rules
Going Global Renewables Is the Challenge
The Adoption of the Paris Agreement; the final draft
Ban Ki-moon, the United Nations secretary general, said the talks were the most complicated and difficult negotiations he had ever been involved in.
"I have been attending many difficult multilateral negotiations, but by any standard, this negotiation is most complicated, most difficult, but most important for humanity..."

○ ○ ○ ○ ○ ○ ○ ○ ○ ○ ○ ○ ○ ○ ○ ○ ○ ○ ○ ○ ○ ○

"Let's Get to Work": President Obama's Climate Speech in Paris
Visit GreenPolicy's International List of National Climate Plans
Update of INDC plans by GreenPolicy360 as of Jan 1, 2016

Intended Nationally Determined Contributions (INDCs)
INDC portal -- http://unfccc.int/focus/indc_portal/items/8766.php
Quoted re: the Paris Climate Summit
Union of Concerned Scientists: "It's very important that we not lock into place the initial offers (INDCs) that countries have put on the table... We need to have, by the end of this decade, an initial review of where we are at and what more can be done to lift ambition... and countries need to be prepared to review and revise upward their initial offers."
''NY Times Editorial Board: "So far, more than 170 countries, accounting for over 90 percent of global greenhouse emissions, have submitted pledges, and more may emerge in Paris. Will these pledges be enough to ward off the worst consequences of global warming? No."

December 2015
*NASA Earth Sciences 2016 Budget No Longer Cut $500 Million
Final budget bill provides $1.92 billion for Earth Science research
The final budget bill provides $1.92 billion for Earth Science research, just $20 million less than the President's original budget request. The cut is slight compared to initial GOP budget cuts proposed in the House and Senate which had slashed as much as $500 million from the President's request.
NASA administrator Charles Bolden argued before Congress this summer and fall that it was critical to increase the size of NASA's Earth Science programs.
Under the newly passed Fiscal Year 2016 NASA Budget, virtually all of the agency's programs benefit with either full or added funding. -- http://www.universetoday.com/123937/nasa-receives-significant-budget-boost-fiscal-year-2016
Congress Committee Cuts Earth Science research
Committee Chair Smith/R-TX After Hearing on NASA/NOAA Budget
○
U.S. Congress/Science Committee News (Not Good News)
Via Vox -- U.S. House Science Committee Talks Conspiracy and Subpoenas

○ ○ ○ ○ ○ ○ ○ ○ ○ ○

Opposition Clips
December
Via New Republic/Dec 15 -- What Climate Agreement? GOP Candidates Ignore the International Agreement
Via NY Times/Dec 4 -- Republicans' Climate Change Denial Denial
Krugman: Future historians will almost surely say that the most important thing happening in the world during December 2015 was the climate talks in Paris. True, nothing agreed to in Paris will be enough, by itself, to solve the problem of global warming. But the talks could mark a turning point, the beginning of the kind of international action needed to avert catastrophe....
I'd urge everyone outside the climate-denial bubble to frankly acknowledge the awesome, terrifying reality. We're looking at a [Republican] party that has turned its back on science at a time when doing so puts the very future of civilization at risk. That's the truth, and it needs to be faced head-on.
GreenPolicy360: Time to Pressure Congress: Environmental Security Delivers National Security
Via New Yorker/Dec 4 -- Congress Moves to Sabotage the Paris Climate Summit
Via Mother Jones/Dec 4 -- Chris Christie: "Hell No," America Shouldn't Lead on Climate Change
Via CommonDreams-PR Watch/Dec 3 -- Corporate Lobby Group ALEC Works to Scuttle Global Climate Agreement
Via Bloomberg Politics/Dec 2 -- Obama's Climate Plans to Survive Republican Foes
Via Think Progress/Dec 2 -- House votes to kill clean power plan
Via Bloomberg Business/Dec 1 -- "Unearthing America's Deep Network of Climate Change Deniers":
"New study attempts the first tally of those driving the peculiarly American strain of climate change denial"
November
Via Climate Progress -- U.S. Senate Republicans Say 'No' to Paris Climate Accord
Via The Atlantic -- Republican Attempt to Derail the Paris Climate Talks
Via Politico -- "Republicans seek to strangle Paris climate pact"
Via Washington Post -- "Amid record global temperatures, Senate votes to block Obama's Clean Power Plan"
Important: Legal forms for Paris climate agreement
March and demonstrations in Paris will go on
Paris Climate Mtgs, Opening Nov 30 - Information Hub
U.S. Congress/Science Committee News (Not Good News)
On Point
What critics of the Keystone campaign misunderstand / Vox
Nov 6, 2015
"Win for Greens" / "No to Keystone, Yes to the Planet"
Goodbye Keystone XL: President Obama/US State Dept Reject Pipeline
It's Your Breathing Planet

Join In, Act, Follow, Be Out in Front
UN / Climate Plans "Synthesis Report"
Christiana Figueres @CFigueres
Executive Secretary of the UN Framework Convention on Climate Change
UN Climate Action @UNFCCC
Oct. 19, 2015
Opening plenary of the latest @UN climate negotiations kicks off today in Bonn
http://bit.ly/1OObz76 #ADP2
Christiana Figueres (@CFigueres)
Opening plenary of resumed #ADP2 session starts. Last few steps toward Paris. Focus!
Climate Plans/INDCs in Preparation for December UNFCCC Conference in Paris

Intended Nationally Determined Contributions
Progress Reports on Climate Action Plans (INDCs) as Submitted to the UN
#INDC / INDCs defined at Wikipedia

Conference of Parties 21, UN Climate Change Conference

Pope pushes world leaders at UN to protect environment
Pope Francis called on world leaders gathered at the United Nations in New York on Sept. 25th to take firm action on the environment, blaming a "selfish and boundless thirst for power and material" for its destruction.
"We human beings are part of the environment," Francis said. "We live in communion with it, since the environment itself entails ethical limits which human activity must acknowledge and respect. ... Any harm done to the environment, therefore, is harm done to humanity."
Pope Francis again ​made history a day after his address to a joint session of Congress, delivering a speech before the largest-ever gathering of world leaders at the United Nations​. ​ In his address to the General Assembly, the popular ​"people's ​pope​"​ critiqued the current "culture of waste" and urged government leaders to do more to combat poverty and address environmental abuses. Climate change, he reiterated, could "threaten the very existence of the human species."

I am OCO-2 -- reporting home Climate deniers blame global warming on nature. This NASA data begs to differ

More from OCO-2 -- https://youtu.be/8YsoVWxR9-w
NASA Missions / Earth Right Now

https://eosweb.larc.nasa.gov/ --- https://eosweb.larc.nasa.gov/projects-supported
The Atmospheric Science Data Center (ASDC) at NASA Langley Research Center responsible for processing, archiving, and distribution of NASA Earth science data

○ ○ ○ ○ ○ ○ ○ ○ ○ ○ ○ ○ ○ ○ ○ ○ ○


Eurasian futures... https://www.greenpolicy360.net/w/Eurasia
News Highlights --- 2015

California out in front modeling and sharing green best practices
http://www.bioneers.org/bioneers-e-book-california-climate-leadership/
Time for a Global Apollo Initiative
Global Apollo Program, a 10 year project to make renewable energy cheaper than fossil fuels through internationally coordinated and publicly funded research into renewable energy technology...
Watching Game-Changing Players Like Elon Musk
Jason-2 and Jason-3
Update January 2016:
Jason-3 Mission -- Jason-3 -- Launched Jan 17, 2016
Ocean circulation patterns, global and regional changes in sea level, and climate implications of a warming world
What's up with sea level rise?
In a series of media opportunities through Aug. 28, NASA experts present up-to-date global outlook on current conditions and future projections of sea level rise
Why NASA's worried that Greenland's melting could speed up
@EarthVitalSigns #EarthRightNow InsideClimate News (TW)

······································································································
Planet Citizens
Earth360°, the 'Big Picture
Our Life-Supporting Earth Atmosphere
Environmental Security ↔ National Security

○ ○ ○ ○ ○ ○ ○ ○ ○ ○ ○ ○ ○ ○ ○ ○ ○ ○ ○ ○ ○ ○ ○ ○ ○
Earth Science from Space, Politics
Earth and Space, Politics 2015
Environmental Security, the Challenge and the Missions
Earth Observing Science, NASA Space Fleet, as of 2015
Earth Observing NASA Space Fleet, as of 2014
Carbon Brief's Infographic of Earth Climate Science Satellites

Satellites in operation (2016) adding to scientists' understanding of climate change
○ ○ ○ ○ ○ ○ ○ ○ ○ ○ ○ ○ ○ ○ ○ ○ ○ ○ ○ ○ ○ ○

References - Climate News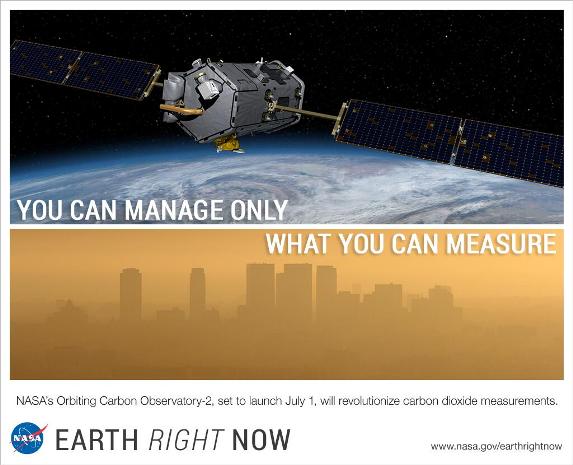 Climate Change News / more @ GreenLinks
350.org Dispatches & Climate Science News
E&E ClimateWire / Climate Digest
Revkin List / Green Blog Voices
The Conversation / Climate-Environment
United Nations/UNFCCC Climate Change Negotiations and Related News

○ ○ ○ ○ ○ ○ ○ ○ ○ ○ ○ ○ ○ ○ ○ ○
Follow GreenPolicy's Climate Science/News
Daily/Weekly / Install Feedly as a News Aggregator
Earth Right Now
February 2015 - http://www.jpl.nasa.gov/news/news.php?feature=4487
Over the past 12 months NASA has added five missions to its orbiting Earth-observing fleet

- the biggest one-year increase in more than a decade....
○ ○ ○ ○ ○ ○ ○ ○ ○ ○ ○ ○ ○ ○ ○ ○ ○ ○ ○

Green Policy Archive: Looking Back, Looking Forward
Earth Observations/Climate News Archive

Back to the Beginnings of the Modern Era of Science on Global Warming/Climate Change

Climate and Environmental Leader, George Brown, the Congressman who authored the first US climate legislation

○

Ethics and Climate Change
Climate Action: An Ethical Responsibility

○ ○ ○ ○ ○ ○ ○ ○ ○ ○ ○ ○ ○ ○ ○ ○ ○ ○ ○ ○

Visit Your Terrestrial Location Here

○